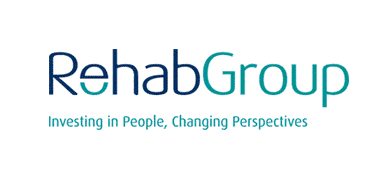 PROGRAMMES FACILITATOR - THE REHAB GROUP
Limerick, Limerick
A commitment to living the organisational values of Team work,
Dignity, Justice, Advocacy and Quality
Are you looking for a role in a challenging, yet extremely rewarding environment? Do you have the compassion and the strength of character to help people with disabilities, live independent lives? We are Rehabcare, the health and social care division of the Rehab Group. We deliver quality, client focused, services. We are looking for a Programme Facilitator to join our team. You will promote the development of independent living skills, while you assist our service users in their day to day tasks. Their safety and wellbeing will be your utmost priority at all times. You will nurture their ability to make their own choices and support them every step of the way, as they reach their full potential. You will be a champion of dignity, empathy and inclusion for all people with disabilities, within the community

Programme Facilitator 
Limerick Day Service
Newport, Co Tipperary
Fixed Term Contract 6 months, 35 hours
Job Purpose
Reporting to the Community Service Manager through the Programmes Supervisor, the post holder will facilitate service users in their choices, developing programmes within the context of a person centred model of service delivery. The programmes may include independent living, personal development and occupational and leisure activities, within the context of a quality of life model.
Minimum Education & Skills required
Minimum QQI Level 5 in Health & Social Care, or equivalent.
1 year's minimum experience of working in a relevant setting with the experience of facilitating and implementing person centred plans.
Experience of lone working, and supporting people in the community in line with New Direc-tions. 
Experience of supporting adults with Autism, and people enduring Mental health issues

Job Duties & Responsibilities
To develop and deliver person centred programmes to meet the needs of service users as identified through Person Centred Planning and to maintain the required records
To observe all rules and regulations of the RehabCare services ensuring that all relevant Rehab Group administrative rules, regulations policies and procedures are adhered to at all times
To promote and support independence and community integration in your approach with the service user group including liaising with key community based personnel in pursuit of accessi-ble community activities in accordance with the service user's choices and aspirations.  
Act as Key Worker for Service Users, identifying goals and supports required and maintaining records in order to facilitate the Person-Centred Planning process.
Additional requirements
Must have good report writing skills and IT skills
Programme facilitation skills and good networking skills an advantage
Excellent interpersonal skills
Full clean driving license is essential.

Staff Benefits
Company Pension Scheme
Paid maternity leave
Paid paternity leave
27 days annual leave
Bike to work scheme
Tax saver travel scheme
Income protection
To view full extensive job description please, click apply to visit our company site and download attachment at the bottom of the page.
These duties and responsibilities are a reflection of the present service requirements and may be subject to review and amendment to meet the changing needs of the services.
Closing Date: Tuesday, 7th July 2020.
The Rehab Group is an equal opportunity employer