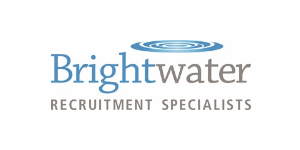 Project Engineer - BRIGHTWATER SELECTION (CORK) LIMITED
Clare, Clare
Do you want to get your teeth into a wide ranging Project Engineering role at an expanding MedTech manufacturer? Want to work on everything from NPI, Production, Process Engineering and Continuous Improvement? Then this could be a great opportunity for you.
Located in Clare and commutable from Limerick, Ennis and surrounding areas you'll get the chance to own and drive projects at an ambitious site. This is a full time, permanent role on a Day shift.
About the Job:
Leading team(s) of project reports on a project by project basis. Co-ordinates, and leads where necessary, across the engineering, quality, supply chain, finance, sales and production/ops teams
Lead New Product Introduction (NPI) projects, in front of customer, following our ISO900 and ISO13485 procedures.
Lead full project management activities; NPI, capacity planning – new equipment/ resourcing requirements. (e.g. project budget/schedule planning, tracking, risk management, reporting, communications etc.)
Vendor management – including new mould builds, BOM outsourcing / pass through sales setup
Lead the entire process; from customer PO, vendor selection, mould design & builds, samples approvals, mould FAT, Trials, Studies, OQ/PQ, product specification development, transfer to production and production ramp planning.
Lead Automation projects, equipment introductions - propose, plan, execute and close;
Identify and lead Continuous improvement and cost reduction initiatives – propose, plan, execute and close;
About You:
A degree in a relevant engineering subject is required
Minimum of 5 years' experience in a manufacturing environment required.
Customer facing experience
NPI project experience
Project engineering and project management experience
Experience and knowledge of injection moulding machines, process set up and optimization.
Experience in Blow Moulding would be a distinct advantage.
Technical Writing Experience
For more call Nigel on 021 2376302 or send your CV for immediate consideration.