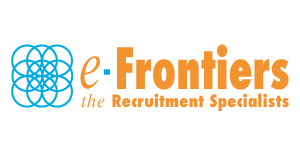 Project Engineer - Clean & Pack, NPI - Cork - E-Frontiers
Cork, Cork

Work with NPI and interact with H&S, Quality, Operations, Product Design and global packaging teams to develop this process to market launch. Selected candidate will be responsible for the clean and pack process for multiple projects with the support of existing experience clean & pack engineers in the NPI department. You will develop, qualify & launch the Clean & Pack process as part of the Core Team.
Principal Accountabilities:
Process development including PFMEA
Process Characterisation through engineering studies
Process Qualification/Validation
Planning & execution of key deliverables & action plans with the help of the Project Manager
Regular reporting on the status, performance and risks of your project
Participate in DFM reviews with Design Team to minimize lifecycle cost
Minimize Environmental and Health & Safety effects of your work
Adhere to the company's procedures as detailed in the SOP manual
Support Regulatory Affairs with product submissions
All other duties as directed by direct manager

The Ideal Candidate:
A planned and organised individual with strong technical or process knowledge/experience in cleaning & packaging within a regulated industry.
A strong team player that will own the delivery of elements within their process/technology area. You will need strong interpersonal skills, be able to collaborate effectively to resolve technical challenges. Knowledge/experience in sterility assurance is an advantage.
essential criteria:
Third level degree in Engineering or similar discipline.
Good experience in equipment installations/facilities/commissioning
Self-motivated, with focus on H&S, Quality, Delivery and Cost.
Proven Root Cause analysis and problem-solving techniques
desirable criteria:
Good experience in equipment operation/installation/qualification in a regulated environment.
Exposure to Project Management methodologies
Knowledge of medical device or pharmaceutical industries

Excellent salary on offer

45,000 - 55,000 per year
Bens Negotiable