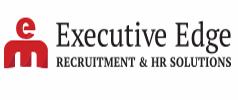 Project Financial Controller - Executive Edge Citywest
Dublin, Dublin
Project Financial Controller:
Our clients, a multi-nation heavy engineering firm, are looking for recruit an experience Project Finance Controller to join their team. The role will involve working within Project and Tender Controlling in the Irish business, ensuring project portfolio contributes to financial targets in a predictable manner with correct assessment of risks and opportunities.
The Role:
Collaborate with PM's, procurement and engineering to develop and maintain monthly project cost and revenue forecasts.
Manage risk and opportunity portfolio for projects and ensure appropriate IFRS Principles policies are followed to include proper costs in all estimates-to-complete.
Manage change order opportunities and drive completion of bookings.
Perform analysis of actual projects costs vs budget and track variances on a monthly basis. Aggregate variances by project if necessary.
Updating internal tools tracking project status and financials (ProMis and other tools).
Coordinate project reviews for all assigned projects, working with PM's, directors, and engineering, support preparation. Ensure that project reviews and output fulfil requirements (Audit proof).
Follow all company approved Sarbanes Oxley procedures for project treatment in ERP system.
Supports the tender manager by reviewing and advising on financial/commercial aspects.
Participates in contractual terms and conditions (clients, consortia, subcontractors, suppliers), risk reviews, contract structuring and negotiations, tax issues, cash flow analysis and assignment conditions.
Ensures that FCM, cash-flow and exposure curve prepared properly.
Support to optimize project cash flow and manage the currency risk, tax issues, financial reporting, accounting, and project financing requirements.
Promotes commercial awareness in the project team and provides commercial input to the project execution plan.
Monitors the proper follow-up on claims and back-charges.
Understand payment terms and challenge for improvement in cash flow.
Participate / Support in improvement projects on NWC, Project execution etc.
The Person:
Business/Finance/Accounting/Economic/Engineering degree.
5 years of experience in financial and control department.
Minimum 2 years' experience in project controlling.
Experience in sales and execution of projects.
Knowledge on financial accounting and reporting.
Strong skills on project risk analysis.
SAP Project Systems experience or similar.
Cost forecasting and scheduling experience or exposure.
Self-driven personality with high motivation to work in an international company.
For more information call Keith on 01 4663983 or email Keith@executiveedge.ie