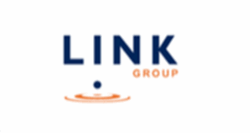 Project Integration Senior Analyst - Link Group
Maynooth, Kildare
Company Description

Link Asset Services are experienced in managing commercial, corporate, SME, residential and property loan portfolios. Providing loan administration, facility agent, asset management and special servicing to the banking and securitisation markets.


Job Description


Link Asset Services are looking for a highly motivated individual to join their Operations Project Integration Team. 
The role will involve working closely with the various stakeholders (internal and external) and communicating effectively throughout each project phase.  The role holder will be responsible for ensuring the timely and accurate performance of operations project integration services in compliance with all regulatory requirements, best practice, good corporate governance and company policies and procedures.
Responsibilities:
Responsible for data analysis, mapping and validation.
Responsible for defining Business Requirements & Migration Approach and documenting same.
Communicate with all stakeholders as required throughout each project, including coordinating meetings / workshops and documenting actions.
Support the Manager with planning and estimating business analysis activities for each project.
Support the team with any ad-hoc tasks.
Accountabilities:
Manage user acceptance testing of new and existing functionality, including Test Scenario/Case preparation and Test execution and working collaboratively with the test teams and developers on behalf of the business users to ensure functionality meets business requirements
Assist with the migration of customer and loan data to Link systems including the data validation and reconciliation (Source to Target).
 Analyse 'As Is' processes and work with business and IT to design 'To Be' processes, documenting outputs in clear process maps and support the successful transition to the Loan Operations Teams.
Contribute to project artefacts and communications including the update of the RAID log and input in to Steering reports.
Establish and maintain quality key internal and external relationships. Respond to queries in a timely and professional manner to ensure project team deadlines are met on time contributing positively towards team's goals and deadlines


Qualifications


Essential:     
Proficiency in Excel is required.
A minimum of 5 years' experience in a banking environment is required.
Ability to work on own initiative and as part of a team.
Strong analytical, organisational and time management skills with the ability to meet strict deadlines.
Exhibit reliability, flexibility and a positive attitude with an understanding for changing priorities.
Ability to assess risks associated with the service offering and implement appropriate controls.
Strong interpersonal and leaderships skills, with an ability to communicate effectively at all levels.
Desired:
Previous project related experience is an advantage.
A good understanding of Retail and Commercial loan products is an advantage.
A third level financial qualification is an advantage.
·       .

Additional Information


If you are looking to take that next step in your career and are ready to work in a dynamic environment, alongside talented people who take pride in delivering great results, please submit your application with your CV here.