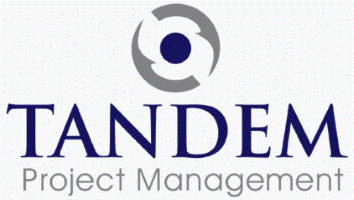 Project Manager - Black Utilities - Tandem Project Management
Carlow, Carlow
Summary:
Our client, a global bio pharmaceutical company based in the midlands is looking for a Project Manager to be part of a multi-discipline team, specifically responsible for assisting the lead in the cost and schedule aspects of the Suite scope. This candidate will be required to work closely with a cross-functional team and coordinate activities between Design, Construction, Process, Technical Operations, C&Q, and QA.
Responsibilities:
Assist in the development of the overall project schedule for the delivery of all aspects of the project scope.
Provide support for the administration, within a project charter, of the project execution within the overall capital project budget and schedule.
Develop, document, agree and implement an execution strategy to deliver the scope in a controlled and well communicated manner.
Coordinate the design effort with the contract engineering firm and ensure compliance to local & Global Standards.
Facilitate engineering and user requirements for the black utility systems.
Facilitate project job specification processes with A/E and end user.
Develop or contribute to the pertinent Mechanical/HVAC/Utility narratives for the project.
Design Manual and subsequent Design Reports.
Coordinate review of design material from the owner's side including Layout reviews, P&ID/AF&ID reviews, Process Descriptions, Job Specifications, and PO's/Data Sheets.
Coordinate, along with procurement, vendor qualification/selection for major equipment and packaged equipment.
Assist in the assurance that project utilities designs are safe, constructible, operable, maintainable, economical, and compliant with regulatory requirements and authorized project scope.
Participate in Value Engineering.
Attend FATs when appropriate.
Review C&Q plans/protocols as related to systems.
Provide coordination expertise during C&Q activities as needed.
Assist in the coordination of C&Q start-up activities, punch list follow-up.
Liaise with the various stakeholders on the overall project to ensure clear communication between all parties.
Facilitate/expedite Mechanical Completion in conjunction with the Construction team. (Liaise with construction contractors towards successful completion of Construction Turn Over Documentation).
Coordinate third party vendors during SAT execution. Review and contribute to SAT protocols.
Lead and attend daily communication meetings, as appropriate, with project teams and report progress.
Assist in investigations of process equipment, utility systems, and control system anomalies, as well as safety incidents.
Maintain a clean and safe working environment by enforcing procedures, policies, and regulations.
Safety of all suite team members for the duration of the design, construct, commission validate and handover of the suite scope.
Delivery of the agreed milestones on the schedule within budget constraints.
Delivery of stakeholder agreed scope for the project facilities to Commissioning Qualification or as appropriate Process Qualifications.
Qualifications & Experience:
Bachelor of Engineering or Science Degree in Engineering or Technology related discipline.
Minimum of 4-6 years' experience similar role in Pharmaceutical Process/ Building/Utilities systems within Pharmaceutical industry.
Working knowledge of standards as they apply in biotechnology processes industries and a working knowledge of FDA and EU regulations is preferred.
Experience of design and or construction/handover of pharmaceutical process and/or building facilities for pharmaceutical facilities.
Ability to work in design and construction large project environment within Ireland.
Working knowledge of control systems and automation.
Working knowledge of C&Q documentation required for cGMP project delivery.
Working knowledge of word processing, spreadsheets, database management software, CAD software, and PCs.