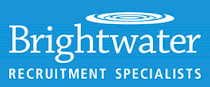 Product Owner - BRIGHTWATER SELECTION (CORK) LIMITED
Cork, Cork
Product Owner
Due to expansion an excellent opportunity has become available for an experienced Product Owner to work with a leading global company with focus on innovation in manufacturing based in Cork.
The fourth industrial revolution will be driven by technologies and innovation related to IoT and Robotics. The fusion of virtual and real worlds based on Cyber Physical Systems coupled with cloud based services will transform manufacturing. The goal is to ensure they continue to pioneer new systems and products to solve the challenges industry is facing.
A Product Owner will work with cross-functional software development teams in a challenging and rewarding professional environment for cutting edge software development.
A Product Owner needs to understand the vision of a product from the point of view of customer, end user and stakeholders.
A Product Owner serves the Product Management and Organisation Stakeholders/Business decision makers.
A Product Owner is responsible for one to many products and reports to Product Owner Function Manager with regards personnel management, performance management and career development.
Key Responsibilities:
Understand and contribute to the product vision and product road-map planning.
Communicate product vision to the team.
Work with product stakeholders and development team to determine the MVP per product release.
Create and maintain the product backlog for the product.
Prioritise the product backlog to ensure work focuses on items with maximum value and are aligned with the product vision.
Decompose high-level requirements into workflows, stories, epics and themes so they can be clearly understood by the development teams.
Perform market research, competitor analysis and understand users, market and domain as necessary to support development
Provide product subject matter expertise and leadership.
Work with the development team to drive usability of the product via brain storming design meetings, usability testing and prototypes.
Act as an ambassador for the product internally and is the primary contact for queries related to the product and its features.
Active contributor to the best practice PO function striving for and achieving higher standards of individual and team performance.
Reporting to Product Stakeholders\Business decision makers.
Mentoring and guiding and delegation of tasks to Area Product Owners as necessary.
What's required to do the job:
Professional Scrum Product Owner Certification PSPO I
3+yrs Professional Product Owner or Product Management experience in a high tech industry
Technical Skills:
Expert knowledge of responsible product and its features
Knowledge of the automation business domain and automation engineering lifecycle including customer applications and workflows
Knowledge of SDLC methodologies and experience working with Agile & Lean development practices such as Scrum
Ability to write effective user stories
Effective User story mapping
Usability Testing skills
Planning skills
Good knowledge of prioritization techniques and practices
Facilitation skills
Project Team:
You know how to collaborate and contribute effectively to a Scrum Team
Clearly communicate the business requirements and product vision to the team
Prioritizing, ordering and grooming the features in the backlog before sprint
Support the Scrum Master organise sprint review meetings
Attend and contribute to sprint planning meetings
Shares and communicates feedback effectively
Giving feedback to the development team
Build and maintain a relationship with the stakeholders, Scrum Master and development team
Exchanging and learning through other Product Owners in the organization through the PO Best Practice Club to ensure consistency of products and common usability and look and feel
Ensuring PO guidelines and process is up to date
You:
Approachable
Attention to detail
Positive influence on the team
Flexible and adaptable to change
Excellent communication skills
Excellent presentation skills
Excellent organisational and time management skills
Identify personal development opportunities, set goals and proven ability to deliver on them
Continuous education and development of skill set
Ensure your activities meet with and integrate with the organisation requirements for health and safety, HR policies and procedures and general duty of care
Please contact Leonie Gleeson on 0214221000 to discuss in full confidence