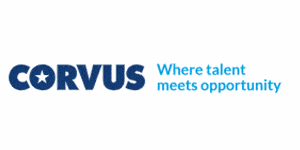 Project Manager (Development Phase) - CORVUS RECRUITMENT LTD
Dublin, Dublin D18TD56
Project Manager, Development Phase
South Dublin - Renewables - Client side - Permanent - June/July start - 60,000 - 70,000 + benefits
According to a UN report, climate change could be irreversible by 2030. Many commentators believe we have this decade to radically address the situation.
Thats why its important that we take serious action before its too late.
Thankfully, the renewable industry hasnt been affected too much due to Covid-19. In fact, on 6 th May 2020, the Financial Times published an article all about it: https://lnkd.in/d89RmuW
If youre a planner or have experience in compiling Environmental Impact Assessments, planning legislation leading development projects, this could be the job that youve been waiting for.
The company is an International solar and wind farm developer headquartered in Germany and active in Ireland for over a decade.
Youll work for their Irish company based in Dublin 18 where youll take ownership of developing windfarm projects throughout Ireland.
Youll work in a close-knit team of like-minded individuals all working to the same ultimate goal of supporting ROI to reach the current Govt target of 70% of electricity being generated from renewable by 2030 and beyond.
Youll be rewarded well, work in an internationally diverse team with some of the sharpest minds in the industry.
Youll ideally have come from a planning background and be experienced in managing projects through the planning permission associated consultation process. Youll liaise with the key stakeholders local residents, landowners, local government etc.
If youd like to find out more information about the role the company, you can request a comprehensive candidate pack by emailing: michael@corvus.jobs or calling +44 7950 935 686.
Dont worry if you dont have an up-to-date CV, we can deal with that detail later.