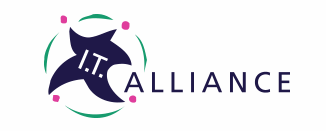 Project Manager - I.T. Alliance Group
Dublin, Dublin
Our client is an Irish owned company. Due to continued growth, they are now looking for a dynamic Project Manager to join the PMO team at their Dublin HQ.
The successful candidate will be a key member of the Technology & Innovation Team and will work to provide support to the Project Management, Development and Product teams .
He or she will join a Project Management Office with several other technical project managers, the successful candidate will be required to collaborate with business analysts, application/infrastructure teams and internal sales/marketing/product departments to deliver on IT change initiatives
Role Responsibilities :
Responsible for the management & delivery of IT projects/Infrastructure developments in support of the IT/Digital strategy while managing project costs, resources, delivery schedules, scope, risks, issues and assumptions.
Work with Application Development, Infrastructure, Information Security & Architecture teams in the project planning & delivery of the new application/IT initiative.
Proactively meeting and communicating with all project stakeholders to ensure all IT components of the new IT/Digital project are achieved.
Ensure adherence to SDLC methodology, management of IT resources (external & internal), regular project reporting, co-ordination of IT estimates while working closely with all impacted IT teams in ensuring the successful delivery of the project.
Manage project communications and ensure there is an effective governance in place for the project.
Ability to positively collaborate with stakeholders at all levels across the Group, empowering and guiding them to successfully deliver their project.
Measure IT projects performance using appropriate systems, tools and techniques while ensuring any deviations from plan are addressed in a timely manner.
Work collaboratively with the wider Project management team.
Identify opportunities for improvement in project delivery.
Keep up to date with technical and industry sector developments
Experience
Relevant 3d Level Qualification.
PMP / Prince2 Project Management certification
Minimum 5 years experience in IT Projects Delivery.
Strong understanding of current software development technologies and methodologies.
€65,000.00 - €75,000.00 per year