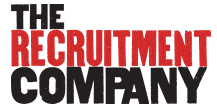 Project Manager - The Recruitment Company
Dublin, Dublin


Central Dublin 2 Location


€400 - €420 per day - 8 month initial contract


Public Sector


Our client is a not-for-profit business here in Ireland with multiple offices across the country. You will be based in their Dublin 2 office and come on board for an initial 8 months to assist with delivering a number of remaining work-streams on a large multi-million euro project. 
Responsibilities include:


Application of PRINCE II methodology of project management


Project plan preparation and ownership throughout project delivery


Overall accountability for project delivery, within budget, scope, quality and time


Allocation of project tasks to operational leads


Coordination of tasks between different teams


Project stakeholder management including clear communication and status reporting


Risk & Issue identification and management throughout the project


Lead and participate in project teams to implement project deliverables


Create documentation for project including Project Plan, Project Initiation Documents, Status Reports, Risk Logs etc


Monitoring and assisting delivery of development tasks while ensuring quality standards are met


Close collaboration with ICT project management function to ensure effective delivery between business units and ICT.


Report regularly to the management team in project progress


Setting standards and ensuring adherence for how projects are completed and tracked


Relationship management with external (Departmental) project manager


Experience Required:


5+ years of experience as a Project Manager


Level 8 degree qualification in any discipline


Strong Communication & Stakeholder management skills


Prince2 qualification


Understanding of GDPR


Knowledge of the community/voluntary/public sector


Funding Management / Grant Management experience


This role is looking to start in early May, with interviews to commence in the coming weeks. Please click APPLY to be immediately considered!