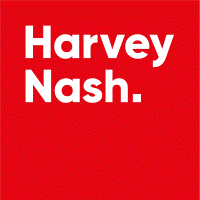 Project Manager - Financial Services - Harvey Nash Ireland
Dublin, Dublin

Position: Project Manager - Fintech

Duration: Permanent

Location: Dublin City, South

Salary: Negotiable D.O.E



Are you passionate about application enhancements, a natural born leader who thrives in a fast paced environment?



Harvey Nash is seeking an experienced Project Manager with funds/investment systems enhancements experience for a client we manage recruitment for in Dublin within the Investment Management space.

They are privately owned organisation that prides themselves on their research driven mindset and state-of-the-art technology platform enabling unique and in-depth analysis.

Their technology department is implementing new systems and requires a Project Manager to take ownership on the delivery of the project.

A key component of the role will be to deliver technology solutions which are aligned to the strategic roadmap and long term Business needs.

This position would suit a Project Manager with ambitions to lead high level projects within a fast paced and dynamic global company.

A detailed job specification is available upon request.

Skills/Experience Required

Bachelor's degree in a business or technology discipline
Manage project budgets, ensuring actuals and forecasts are tracked.
Work with the Programme Manager to ensure that key initiatives are fully integrated into the overall plan
Data Management project experience preferred.
Deliver technology solutions which are aligned to our strategic roadmap and long term Business needs
Support the organisational adoption of Agile delivery methodology within both our Technology and Business areas
Excellent leadership, communication and interpersonal skills
Experience in funds or investment sector.
Ability to deliver projects on time, within budget and with approved scope

If you are considering new opportunities and would like to hear more please call Jason Matthews on 01 6741419 to discuss in confidence.