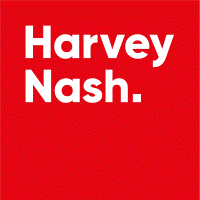 Project Manager - Global Tech Company - Harvey Nash Ireland
Dublin City Centre, Dublin

Our client, a Global Multi-National Tech Giant, is seeking a Project Manager to join their team. You will be involved in project management under Senior PM from initiation to closure on global projects assigning tasks and coordinating project work at a global level.


Role responsibilities

Tracking, analyzing and reporting project status to stakeholders.
Creating and updating project documentation.
Ensuring that project communications run smoothly, keeping key stakeholders and decision makers engaged.
Leading small impactful projects.
Skill/Experience/Education
Mandatory
Experience in network engineering and/or related technical roles in the telecommunications or internet industries.
Bachelor's degree or equivalent practical experience in project management.
Industry experience managing/coordinating projects within network infrastructure/deployments.
Proven project management skills, including scope management, risk/issue management and reporting at multiple levels in an organisation.
Experience with project management practices and tools to create, manage and track project performance, cost, verify scope.
Proven ability to manage project priorities and technical resources, plus relationships with multiple partner-teams, and/or vendors.
Desired
Self-motivated
Adaptive to change.
Exceptional communication skills.
Strong analytical, reporting, and problem solving skills.
Working experience with data analytics tools PLX, SQL etc
Able to think outside of the box.