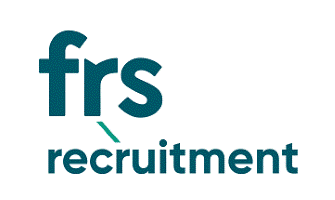 Project Manager Job-Pharma - FRS Recruitment
Waterford, Waterford

Pharmaceutical Project Manager Job

The Company

FRS Recruitment are proud to be collaborating with this International Life Sciences company in Waterford to recruit for a Project Manager . The Project Manager will work within their pharmaceutical services division, the role will be responsible for managing lab support services for pharmaceutical customers.

Project Manager Permanent Days Attractive Sal & Benefits Waterford Pharmaceuticals

This company offers a wonderful opportunity for development and career progression. They seek communicative, enthusiastic and ambitious people to work for them and reward their employees with a diverse and valuable working experience.

The Opportunity

This is a challenging, multi-faceted role for someone with a commercial scientific background where you have experience of project management. As project manager, you will confidently engage with people at all levels of the company and be the communication link between the client and the laboratory personnel.

This Pharmaceutical Project Manager Job would ideally suit an experienced Senior Lab Analyst who is highly experienced within a pharma GMP setting

The Pharmaceutical Project Manager will :

Act as project manager for clients' projects
Acts as an advocate to both client and internal laboratory and balances requirements with both to ensure project success and ensure that information is available to all who need it.
Obtain necessary information for quote preparation
Use and development of project management tools to achieve consistency in project delivery across the business
Coordination with other internal departments as projects require
Project Management and Delivery Milestone attainment / communication
Audits sample paperwork
Schedules, coordinates and participates in client conference calls, visits and audits; attends meetings with technical groups as required
Documents client interactions into the project log database.
Continuous improvement - identification of opportunities for improvement of quality and service with client group, formulation and implementation of action plans for continuous improvement.

About You

To apply for this position, you should demonstrate commercial experience within the scientific or pharmaceutical industry with experience of building relationships and managing a full project.

Project Management Training Desirable
Knowledge of GMP analysis; product development commercialisation and manufacturing/supply chain process for their clients and markets and the testing and service requirements therein.
Knowledge of regulatory authorities, guidelines and quality systems relative to industry
You should possess excellent organisational skills, ability to work collaboratively with other members of the team

Apply Today! Or Contact Felicity at FRS Recruitment for more information

Keywords: Pharma Project Manager, Project Manager, Senior QC Lab Analyst, QC analyst, Documentation Review, Lab Manager Job, Project Manager Job Pharma

40,000 - 50,000 per year
Pension, Health Ins, Bonus, Life Ass