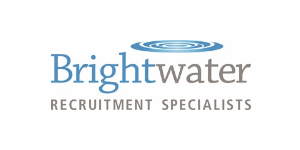 Project Manager - Brightwater Recruitment Specialists
Limerick, Limerick
Overview
This project management position is focused on medical device new product development projects. You will have a key role in owning the Product Development Process tools and templates; drive continuous process improvement and refinements across teams and company.


The job
Determines and discerns detailed requirements on mid-to-large scale projects to establish the project deliverables and develop the project management plan, and manage changes to the project scope, schedule, and costs to keep the project management plan updated and reflective of authorised project changes
Leads the execution of tasks as defined in the project management plan and actively manage project risk.
Assesses project performance to monitor the progress of the project, identify and quantify variances, perform required corrective actions and communicate to all stakeholders
Facilitate early identification of project risks and mitigation and manage the risks and issues throughout the project schedule.
Manage and control changes from original scope for every project
Partner with project leads, cross-functional groups and other project managers to define/manage resource requirements to support project schedules.
Manage design reviews, design history files and project documentation for projects
Serve as conduit between project/team members in all cross-functional groups (e.g. Clinical, Marketing, Ops, Quality, R&D, Regulatory, etc.)
Apply project management methods and tools to every project
Manages project closure activities, including gathering lessons learned
Actively leads one or more Project Management Office (PMO) continuous improvement activities
About you
Must have a bachelor's degree and a minimum of 5 years hands-on experience managing mid-to-large scale projects in Medical Device industry.
Project Management Professional (PMP) preferred
Extensive understanding and knowledge of principles, theories, and concepts relevant to managing mid to large scale project plans
If you're interested in this or other medical device jobs, please contact Emma O'Carroll on 021 422 1000 or apply now.