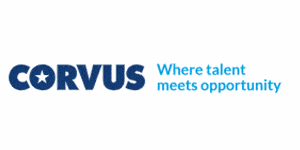 Project Manager - CORVUS RECRUITMENT LTD
Limerick, Limerick V94X3D6
Ever wondered what itd be like to be part of something bigger?



Industry needs power. Working alongside 2 giants of the Irish electricity network youll play a central role in the delivery of several projects in providing that power and the electrical infrastructure for the future.



You are an exceptional leader with the ability to plan, control and manage the delivery your projects within the agreed parameters of cost, timescales and quality.



At this stage in your career you will already have managed and delivered several substation projects up to 400kV.



Dealing with people, managing complex situations and conflicting interests will be a regular day at the office for you. Youll be the focal point between client, internal and other stakeholders. You will not need to be Kofi Annan but relationship management and ensuring the collective good will be uppermost on your agenda.



You will have over-all responsibility for project PL whilst also ensuring the highest standards of HSQE are adhered to and implemented.
If that sounds like you Id be delighted to run through the job with you in more detail.
If you have a CV, great, send it through and I will come right back to you.
You might just want a further chat about the role at this stage. No probs at all, drop me an email with your contact number and I will give you a ring.
Think BIG.