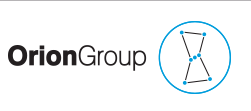 Project NPI Engineer - Orion Group
Cork, Cork

Orion Group are looking for a Project NPI Engineer for our multinational medical devices client based in the Cork area on an initial 12-month contract with the potential to extend.

Job Purpose:
This project is chartered to launch a series of new products from 2020 to 2025. On a daily basis your work in NPI will interact with Quality, Operations and the Design team to develop this system throughout its lifecycle from concepts to market launch. You will own either a process step in a project or a process technology for multiple projects at the Cork Innovation Centre. The project team will develop, qualify & launch a manufacturing process capable of making implants to safety, quality, service and cost standards.

Main Responsibilities of the role:

Process development and value engineering including PFMEA
Process Characterisation
Process Qualification/Validation
Planning of key deliverables into action plans with the help of the Project Manager
Regular reporting on the status, performance and risks of your process / technology
Participate in DFM reviews with Design Team to minimize lifecycle cost
Minimise Environmental and Health & Safety effects of your work
Adhere to the company's procedures as detailed in the SOP manual
Support Regulatory Affairs with product submissions
Desired Experience and Background of the successful candidate
Third level Engineering degree or similar discipline
1-3 years' experience in product / process development with Class II / III medical devices or another regulated environment
Self-motivated, with focus on Quality, Delivery and Cost
Proven Root Cause analysis and problem-solving techniques
Exposure to Project Management
Knowledge of medical device quality & regulatory systems
Prior experience in a GMP or medical device manufacturing environment
Prior experience in equipment and process validation activities
Certified Six Sigma qualifications
Knowledge of anatomy and physiology
Process development experience
Equipment conceptual skills
Experience of bespoke capital equipment

---

Our role in supporting diversity and inclusion
As an international workforce business, we are committed to sourcing personnel that reflects the diversity and values of our client base but also that of Orion Group. We welcome the wide range of experiences and viewpoints that potential workers bring to our business and our clients, including those based on nationality, gender, culture, educational and professional backgrounds, race, ethnicity, sexual orientation, gender identity and expression, disability, and age differences, job classification and religion. In our inclusive workplace, regardless of your employment status as staff or contract, everyone is assured the right of equitable, fair and respectful treatment.