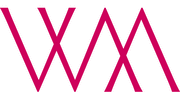 Property Acquisitions Manager - Wallace Myers
Westmeath, Westmeath

Property Acquisitions Manager

50k

Co. Westmeath



My client, a global retail leader are in search of a professional Property Acquisitions Manager with a strong network to join their team in Co. Westmeath.

The Role
Assist with the ongoing acquisition and development of a quality property portfolio for an international multi-site retailer. Manage aspects of the site acquisition process including:

Site identification
Negotiation and exchange of purchase/lease agreements
Management of the planning permission process
Procurement of all necessary statutory approvals
Assist in the development of detailed strategy within an assigned region to meet with the company's expansion and relocation objectives
Tracking of competitors' locations, acquisitions strategy, turnover development and other relevant information
Assist in the analysis of all available statistics e.g. demographics, traffic information
Assist in the identification of suitable sites by analysing development plans and all other relevant market information to ensure compliance with the company's established criteria
Research and identify potential issues and risks associated with each site
Prepare a detailed return on investment appraisal for each proposed site culminating in projected development expenditure and turnover
Negotiate heads of terms with site owners/landlords
Propose selected sites for consideration
Assist in the review and management of purchase/lease agreements to ensure an accurate representation of agreed terms
Assist with the complete legal process through to contract closing
Assist with the management, preparation, and submission of planning permission applications via an external consultant team
Attend meetings with Local Authorities on behalf of the company
Develop and cultivate relationships with property agents, potential business partners, professional organisations and the wider property community
Continually keep abreast of market and industry trends, government policy and legislation
Increase professional and technical knowledge by reading professional publications


Assist in the achievement of financial objectives by preparing detailed budgets, analysing variances to plan and initiating corrective action
Assist with preparing regular reports and updates to advise on status of all live sites
Administration for assigned region in line with company policy
Ensure compliance with requirements, policies and regulations by enforcing adherence to corporate systems, policies, procedures and legislation, advising management on required actions
Develop and manage good business relationships with company business partners, such as lawyers, architects and engineers
Assist with the management of disposal of surplus company property through sales or subletting arrangements

Your Profile
Degree in a Construction, Engineering or Surveying related discipline
Min 2 years' experience
Excellent MS products skills (Excel, Word, PowerPoint)
Excellent interpersonal skills & communication skills both written and verbal
Self-motivated and able to work unsupervised individually or as part of a team
Strong administration, organisational, documentation and analytical skills and meticulous attention to detail
Ability to work under strict timescales to meet deadlines and work on multiple tasks at one time ensuring that all tasks are completed

What You Can Expect
A pleasant team-oriented work environment
Full on-the-job training
A challenging and diversified job
A highly competitive salary and benefits package
About Wallace Myers International | Recruitment Agency
Wallace Myers International is a specialist recruitment agency headquartered in Dublin 2, Ireland. We are the staffing experts of choice for businesses and organisations seeking staffing solutions of the highest calibre. We are the market leaders in professional recruitment and lead the way in Retail, Pharmacy, Accountancy, Financial Services, HR, Business Support, Construction & Property, Marketing & Sales, Hospitality, Technology.
Privacy Policy
By applying for this role not only will your application be considered for this position but your details will be stored in our database and may be considered for similar future positions that may arise. This means that the personal data contained in your application and provided to Wallace Myers International as part of the application process may be retained by us following your application and that you hereby agree to that. If you do not wish to be considered for future roles or receive occasional emails with salary trends and industry trends from our marketing team, please let us know and we will respect your request. To view our privacy policy and contact details log on to www.wallacemyers.ie/privacy-policy
€50,000.00 - €55,000.00 per year