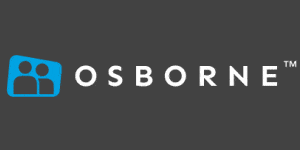 Purchasing Manager - Osborne
Dublin, Dublin
Today I am looking to recruit a Purchasing Manager for a 6 Month Fixed Term Contract with a marketing and distribution company working with the Irish Construction industry. This position will offer someone the opportunity to join an established supplier into the hardware and builders merchant sector.
The purpose of this role is to help maintain the best possible stock levels and liaise with both existing and potential suppliers. This 6-month contract role will start immediately and there could be the possibility that it may become a permanent position.
Located in the Dublin 10 area.
Salary & Benefits:
€40,000
Car Park
Kitchen Facilities
Duties / Responsibilities:
Maintain and improve upon the strong working relationships the business has with our suppliers.
Review purchases on an ongoing basis and solve any discrepancies as they arise.
Complete periodic reviews of stock levels and forecast stock requirements based on the ever-changing needs of the business.
Compare product deliveries with issued purchase orders and contact suppliers when there are discrepancies.
Arrange transportation with hauliers for delivery of our orders to our depot.
Responsible for implementing the Company's purchasing policies and procedures
Maintaining appropriate stock levels for the effective operation of our business
Key Requirements:
Must have 5 year+ experience in a purchasing role dealing with suppliers in a worldwide level
Must have strong written and verbal communication skills.
A keen eye for detail with a great attitude and a motivation to learn.
A confident self-starter who is capable of working on their own initiative.
Team player.
Excellent organisational and interpersonal skills.
To apply please submit your CV through the link provided for the attention of Grainne O'Donnell
If you are interested in finding out more about the above role and would like to be considered other suitable roles that we may have available for your skill set - please attach your CV via the link provided