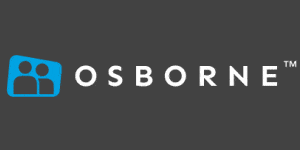 Purchasing Manager - Osborne
Dublin, Dublin
Purchasing Manager
6-month FTC
My client a West Dublin based construction supply company is seeking to hire a Purchasing Manager on an initial 6-month contract with a view to permanency. You will hit the ground running and help implement the company's purchasing policies.
Responsibilities:
Maintain supplier relationships and seek out new business
Solve any issues relating to purchases
Complete periodic reviews of stock levels and forecast stock requirements based on the ever-changing needs of the business.
Compare product deliveries with issued purchase orders and contact suppliers when there are discrepancies.
Arrange transportation with hauliers for delivery of our orders to our depot.
Experience & Qualifications Required:
Excellent written and verbal communication skills
Ideally possess 5 years+ experience in a purchasing role.
An ability to work and communicate as part of a team
Great attitude and a motivation to learn and be part of a team
Strong communication skills both written and verbal.
Excellent organisational and interpersonal skills
For more information on the Purchasing Manager role please send your CV to robert.melia@osborne .ie