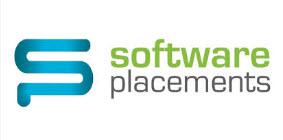 Python Developer - Software Placements
Dublin, Dublin 1
Overview:
Python, Dublin city centre, Permanent, €Neg.
Detailed Description
The client:
Our client is an international software house.
Role:
We are looking for a skilled, experienced Senior Developer to join a small but expanding team in a well-established, software engineering house in the health informatics sector, based in Dublin City Centre. As a senior developer, you will be working directly with the lead architect to develop leading-edge patient-centric applications.
Duties and Responsibilities:
Quality, maintainability, performance and security of code.
Working in a multidisciplinary development team
Working as part of a Scrum/Agile team.
Mentoring and advising developers on the engineering team.
Experience:
6+ years' experience in professional Python application development. 3+ years developing python-based applications.
2+ years' experience with Agile Methodologies.
Experience with a structured development process including requirements gathering, development, testing, deployment and documentation.
Experience in estimating and tracking against estimates.
Desirable: REST, GIT, Linux, UX (user experience), AngularJS or similar frameworks, Django or similar frameworks and an interest in developing your skills.
Must be passionate about technology!
The Rewards:
As a reward for your commitment to this role, you will receive an excellent salary and a competitive benefits package.
Contact:
Please contact Kenny Vaughan at Software Placements on +353 (0)1 525 4648 or email your C.V in Word format to kvaughan@softwareplacements.ie.
€50,000.00 - €60,000.00 per year
Benefits Package