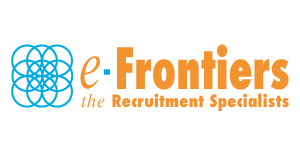 QA Analyst Required - E-Frontiers Ltd
Dublin, Dublin
Play your part as a QA Analyst to help our client, who operates in 25 different countries, successfully deliver innovations that will help them gain a competitive advantage and improve the everyday lives of people around the globe.
You will be working independently, taking full responsibility for a certain test area. Your primary role will be in Quality Assurance in the areas of analysis and design, implementation, and execution.
They are open to both contract and permanent hiring.


Your responsibilities:
Works on multiple phases of a project and/or multiple projects.

Takes responsibility for a certain test area and conditions as well as results evaluation, problem resolution, and planning.

Selects appropriate standards, methods, tools, and applications for project use.

Reviews quality assurance plans, data, procedures, and scripts.

Creates test cases independently and help prepare for evaluations. Runs tests and retests as necessary, executing test scripts in area of accountability.

Investigates defined issues with uncertain cause and solicits input in gathering data that help identify and differentiate the symptoms and root causes of defined problems.

Identifies test issues, report risks and define regression tests for current and future projects.

Creates traceability records, from test cases back to requirements, reporting on system quality and collecting metrics on test cases.

Works on quality assurance projects using available test frameworks and tools focusing on on-time and on-budget project goals.

Maintains the status of the project and provides guidance to the work of junior team members, works across teams to achieve group goals.
Your Qualifications:
Bachelor's Degree in Computer Science, Information Systems, or another related field, or equivalent work experience.

ISTQB Foundation an advantage.

Additional course or certification in Quality Assurance an advantage.
Candidates must have a valid Stamp 1G/Stamp 4 visa or hold EU citizenship. If interested get in touch. Call Carlton Gentile on 0851737621 or email: carlton.gentile@e-froniters.ie

Pension, Bonus, Insurance, Bike to Work, etc.