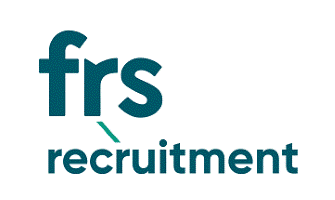 QA Co-ordinator - FRS Recruitment
Cork, Cork
Do you have 2 years + experience working as a Quality Specialist in the food sector?
Are you someone who can challenges the status quo when seeking to improve ways of working?
Are you looking for a QA Officer role that offers you the work/life balance perhaps not available in your current job?
If so, this is the Quality job that you have been looking for?
THE COMPANY/OPPORTUNITY:
Our client which is commutable from South Tipperary, South Limerick, Waterford & North Cork, is recruiting for a QA Officer coming from the food sector.
This role offers an excellent salary, up to 15% bonus, pension, a well-established educational assistance programme and a negotiable benefits package.
My client is very focused in fostering an environment that helps employees achieve a sustainable work life balance and unlike some multi-national's people actually finish at 5pm and are not expected to 'put in the hours' or 'be available online' when their day has ended!
THE QA OFFICER JOB:
Reporting to the QA Manager the QA Officer job is a key role for my client and your job will have an exciting and varied remit that includes:
*Helping to develop policies, procedures and risk assessments to meet the requirements of FSSC 22000, including HACCP.
*Helping to co-ordinate the site audit plan and reporting on the close out rate for non-conformances.
*Working closely with the with site QA Manager you will help to lead and facilitate customer & regulatory audits.
*Mentor & train management and operational staff on new standards, accreditation requirements and procedures.
*In the QA Officer role, your targets will revolve around things such as customer audit results feedback, rate of closure of NCP's, compliance metrics for the site etc
*You will also be working on a range of important projects such as the development and maintenance of the QMS, development and maintenance of site internal audit schedule.
WHAT WE NEED FROM YOU
You will be degree qualified in a relevant discipline (Food Science & Technology, Microbiology etc) and have a minimum of 2 years+ experience in a QA food manufacturing environment.
My client is looking for a positive thinking strong team player who enjoys working autonomously and works well with other functions/departments
In the QA Officer job, you will need to have decent writing skills & be a natural coach who enjoys guiding your fellow employees in your role as 'the voice of quality'.
Sound like your cup of tea?
To apply, click the button!
Or if you just have some questions about the job or want to have a chat call Feargus on 086 020 2554 or connect with me on http://bit.ly/2aNqmls or https://twitter.com/FeargusYoung