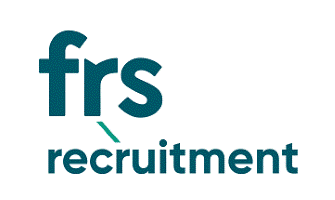 QA Operations Manager - FRS Recruitment
Cork, Cork
QA Manager (Pharma) Cork



Very exciting leadership opportunity!

Expanding Pharma Client in Cork are looking for an experienced QA Operations Manager to join their high performing quality team in Cork. Permanent position with excellent benefits package. Flexitime available for a healthy work, life, balance!

They are an excellent employer and it is a very exciting time to be joining the company. They are currently in growth phase and have invested heavily into the site. They foresee the successful candidate progressing to a Senior leadership role in time in line with their succession planning for the site. This is a key hire for them and opportunities like this do not come up too often!

A little about the role…

Reporting to the Quality Director, you will lead, develop and co-ordinate the activities of the QA Operations Team; ensure finished products are produced in accordance with internal and external quality regulations, accept or reject batches of finished products manufactured while maintaining an effective quality system including CAPA and Change control systems. You will be involved in the quality management of the existing products but also the NPI's being introduced to the site providing Quality Support for the whole manufacturing site.

Key Responsibilities:
Ensure that internal and external quality standards are adhered to for commercial product

Approve all operational procedures/instructions specification & master production instruction with the potential to affect the quality of the product.
Review & approve of validation protocol & reports, study protocol & reports to support Capital or key site projects as required
Making sure that there is stability data to support retest or expiry date, storage conditions
Support inspections and audits from external parties
Participating in internal audits as required
Oversee key quality systems
Managing the QA Operations Team:
Allocating the work of the department to ensure schedule adherence in alignment with site KPIs and shipping schedules
Participating in the recruitment of new employees.
Completing the Annual Appraisals of QA operations staff and ensuring stretch goals, and appropriate learning and development goals for each
Partaking of department budget management
Participate in the development of the Quality department and the quality standard across the site.
Participate in the generation of initiatives and action plans for the development of QA operations and improvement of GMP compliance across the site.
Participate and follow-up of audits and/or inspections carried out at the site by the authorities or clients
Requirements
Relevant 3rd level qualification
5+ years experience in a similar QA role within Biopharma/Pharma
Previous management / supervisory experience essential
Enrolled or have completed education to meet the requirements for position of Qualified Person (preferred but not essential)
Demonstrated ability in the leadership, management and development of a team in a pharmaceutical area
Experience of GMP auditing and documentation.
Excellent communication and presentation skills

Next Steps:
Click Apply!

For more information and to review the full job spec and scope of this role, please email your CV and/or contact Dara Bradley 0860495443

I would be delighted to speak with you and guide you through the whole process!