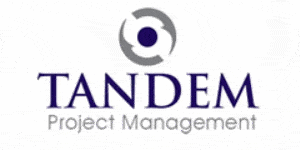 QA Specialist - Tandem Project Management
Cork, Cork
Summary:
A QA Specialist is required for a pharmaceutical company in Cork. The successful candidate must have sound knowledge of quality assurance systems, methods and procedures. The candidate will support the completion of product complaint investigations. The role involves working with other departments to investigate and propose any actions for each complaint. The candidate will also liaise with other quality groups to escalate complaints as required and to share complaint data to support trending and monitoring. The successful candidate may also support Quality System metric generation and reporting, generation of data for annual product quality reviews as well as routine QA activities such as deviation support, SOP updates, auditing and walkthroughs.
Responsibilities:
Exercise judgment within well-defined and established procedures and practices to determine appropriate action, to identify problems and to generate alternatives and recommendations within defined processes.
Leading customer complaint investigation coordination.
Leading of investigations and corrective and preventive actions (CAPA).
Compiling data for annual product quality reviews and generates and reports on site quality system metrics.
Participates in developing Standard Operating Procedures (SOPs) to ensure quality objectives are met.
Works directly with cross-functional departments to ensure that quality system requirements are met.
Participates in the development of training programs regarding all aspects of producing quality products.
Participates in the completion of internal audits and walkthroughs.
Maintains routine programs and processes to ensure high quality products and compliance with current Good Manufacturing Practices (GMPs).
May act as a lead QA support and signoff for projects and related validation activities.
May provide support for onsite departments in assessing and approving changes and deviations related with IT and electronic systems.
Qualifications & Experience:
BS. in a related field (Science, Engineering…)
4 years of relevant experience in a GMP environment related field.
Prior experience in pharmaceutical industry is preferred.
Demonstrates working knowledge of cGMPs.
Demonstrates working knowledge of quality assurance systems, methods and procedures.
Demonstrates knowledge of FDA / EMEA standards and quality systems.
Demonstrates audit, investigation, presentation and report writing skills.
Demonstrates basic knowledge of six sigma, LEAN, and root cause analysis tools used for identifying and correcting deviations.
Demonstrates proficiency in Microsoft Office applications.