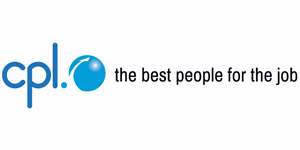 QA Specialist - Grange Castle - CPL IE
Dublin, Dublin
Cpl in partnership with our client Pfizer are currently recruiting for a QA Specialist based in their Grange Castle site.
Quality Assurance Specialist
Job Purpose:
Responsibility for carrying out tasks pertaining to compliance and product quality. The QA specialist will to partner with relevant departments to ensure that key quality systems/metrics are operated and maintained in a compliant manner.
The QA specialist should partner with site functions and their customers on related Quality activities including regulatory compliance, technical, systems and reporting. This can include but is not limited to material /component/batch disposition, documentation management and approval of product record reviews, investigations, complaints, change controls, audits, quality agreements, stability, validation, supplier management and regulatory documentation.
Job Responsibilities:
• Ensure compliance with cGMP, corporate standards/Pfizer Quality System, site policies/procedures, regulatory requirements and industry standards.
• Partner closely with customers and stake-holders to understand and deliver on all records within timelines and escalate when necessary.
• Participate in cross functional teams as required to provide consultative support on quality related issues. Provides support with investigations and resolution of discrepancies e.g. Method 1 etc. Assures completeness in terms of root cause, action taken, and CAPA.
• Authors, tracks, review for adequacy: procedures, investigations, commitments (Regulatory Agency, investigation, audit, etc), change controls, forms, logbooks, protocols and reports etc.
Annual Product Record Reviews.
• Facilitate creating and maintaining the schedule for completion of APQRs
• Work with areas / subject matter experts to ensure timely evaluation, review and approval of PRR chapters and compilation of final report.
• Review, compile and maintain all procedures and supporting documentation associated with the PRR process
Batch Disposition
• Ensure that operational instructional documentation (SOPs and batch records) are up to date, compliant, and supports efficient production.
• Perform completion of batch disposition packs including review of batch records and event/investigation reporting within required timelines. This includes identification of discrepancies and ensuring all steps have been performed and verified, that all limits and specifications have been met.
• Generate and provide Board of Health protocols and support related market release activities
• Work with site QPs to ensure timely issue resolution to final disposition.
Changes/New Projects/Periodic Evaluations
• Support the introduction of new products.
• Provide guidance to cross-functional, multi-departmental project teams on quality regulations for Commissioning/Qualification/Verification strategy and approach.
• To review and approve qualification/verification protocols/reports, procedures, specifications, validation deviations and project validation/plans as required.
• Review/approval of technology documentation including cleaning and process validation plans, protocols and reports.
• Support the timely release of equipment, utilities, facilities and computer systems following execution of test protocols.
• Key member of Quality Risk Management and Operational Excellence to improve efficiencies and to promote continuous improvement. Identify and Implement Continuous Improvement opportunities.
• Ensure that change controls and automation change requests are compliant with applicable procedures and maintain the validated state.
Customer Complaints
• Co-ordinate and Assist with the analysis and investigation of customer complaints
• Utilize both Corporate and local systems for management, investigation and reporting of customer complaints
• Ensure all complaints are closed within specified timeframes
Stability
• Facilitate creating and maintaining the schedule for completion of Annual Stability Program.
• Initiates, authors or assists in out of specification investigations
• Key role in participating in Stability Review Board (SRB) process.
• Manage the Reserve/Retain samples management program
Raw Material/Component/CPA Compliance
• Ensure site BSE/TSE status is maintained current
• Oversight of vendor investigations.
• Approval of GMP documentation in support of raw material testing
• Provide oversight to 'use of material at risk' process.
• Packaging Component Quality
• Quality oversight on vendor performance management and vendor certification program for packaging component suppliers
Supplier Quality Management
• Preparation of Supplier Quality Agreements in conjunction with supplier quality management teams.
• Liaising with business and purchasing as part of the supplier sourcing and assessment process
• Preparation / approval of supplier qualification packs
• Maintenance of supplier status on SMS
• Monitoring / reporting on supplier qualification metrics to meet re-evaluation requirements, including escalation of supplier quality issues / adverse audit findings
• Liaising with corporate to meet all requirements for Legacy plans / ongoing system maintenance
• Assist in the generation of the Supplier Audit schedule
• Review Supplier audit reports
• Act in an advisory capacity for all supplier audit related queries.
Metrics/Tracking
• Maintain tracking system for batch/document review status. Support the use of visual management to track and trend activities.
• Support trending and compilation of investigation/system reports, customer complaints and audit listings in a timely manner.
• Provide updates/metrics to the Grange Castle SQRT as required
Inspection/Audit
• Ensure inspection readiness in work completed.
• Carryout cGMP compliance area walk-throughs of Manufacturing Operations as required ensuring site is always audit ready.
• Support and participate in site self-inspections, internal audits, board of health audits and third party audits.
• Review and approve internal audit reports
• Conduct audits as per internal audit schedule
• Conduct Supplier audits as required.
• Liaise with MSQA to ensure all suppliers are audited as per the defined frequency
Documentation Management
• Manage and maintain the Documentation System. Management of site archive, storage, retrieval and destruction processes.
• Act in an advisory capacity on Documentation issues to site personnel.
Quality Agreements
• Ensure Quality Agreements are in place with all 3rd parties, affiliates and other Pfizer sites
• Conduct periodic reviews of all Quality Agreement
• Liaise with Corporate SMEs and site teams to enhance the site quality systems from a compliance and efficiency stand-point.
Network
• Participate in forums required to support the operation of Quality Systems / Process
• Actively support Biotech Communities of Practice and Common Interest Groups as required
• Co-ordinate and participate in the change control/ BCRB process for products manufactured at PGS
Training
• Assist in the development of training curricula and records for the QA Operations Group
• Assist in the creation and maintenance of up to date QA policies, SOP's and reports
• Provide training on Quality Assurance SOP's as required
• To stay current with all personal training requirements
Compliance Network Member
• Responsible for working with the GCMC organization in ensuring Marketing Authorisation,Compliance for products released from the Grange Castle site
• Provide Technical direction and guidance on regulatory impact of changes introduced on site through the site's change management process
• Co-ordination of BOH requests, commitments and declarations
• Co-ordination of site documentation to support regulatory filing activities
• Review of regulatory documentation
People / Values:
• Demonstrate the GC OWNIT values
• Adhere to all HR Policies as appropriate
• Personal Development plans focus on the 70:20:10 guidelines
• CI tools/- capability is a key building block for learning & development - Trained and M1 certified
• Proactive engagement with key stakeholders
• Best practices developed and shared with other teams/sites
• Best practices actively sought and copied
• Proactive & effective communication within and across shifts
Education/Experience:
• Relevant Third Level Qualification or Equivalent
• Previous relevant Quality experience within a QA/QC GMP environment in a Pharma/Biotech company
• Excellent communication and interpersonal skills
• An ability to work independently, as well as a member of a team in a dynamic, fast-paced environment