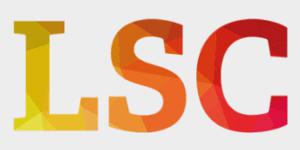 QC Analyst - LSC
Dublin, Dublin

LSC have an exciting contract opportunity for a Senior Associate QC NPI to join a South Dublin based Biopharmaceutical company that specialises in secondary manufacturing activities such as Formulation, Fill Finish and Packaging.

If you have 2-3 years of biopharmaceutical QC experience and are ready for your next challenge, this could be the perfect project for you!



The Sr. Associate QC will be responsible for:


o Support Stability Programme on site and frequent collaboration with global Stability Product Representatives (SPR) or Product Quality Leads (PQL) regarding all stability programme matters.
o Perform routine sample management tasks as per procedures.
o With a high degree of technical flexibility, work across diverse areas within QC
o Plan and perform multiple, complex routine/ non-routine methods and procedures and a large variety of tasks.
o Troubleshoot, solve problems and communicate with stakeholders.
o Initiate and/or implement changes in controlled documents.
o Participate in audits, initiatives, and projects that may be departmental or organizational in scope.



The Sr. Associate QC will require:


o Bachelor's degree in a Science related field is required.
o 3+ years of biopharmaceutical QC experience or related quality control or GMP laboratory experience in the pharmaceutical industry,
o Would be advantageous if the candidate has a minimum of 2 years of specific sample management/ stability Programme management experience.
o Experience with regulatory compliance in cGMP manufacturing and testing of pharmaceutical products.



Note: Are you currently eligible to work in Ireland? As this is a contract opportunity you will need to hold a Stamp 1G/Stamp 4 visa to apply!



To apply submit your CV via this advert or contact Conor Dolan at LSC on 021-4777329 if you have any questions about this Senior Associate QC opportunity!