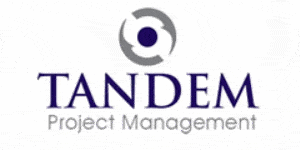 QC Associate - Tandem Project Management
Dublin, Dublin
Summary:
A QC Associate is required for a biotech company in South Dublin.
Responsibilities:
Execute sample management activities across the site – sample distribution, LIMS logging
Perform Stability Program related activities such as pulling stability samples, study initiations.
Create/own and approve protocols, sample plans, SOPs, training manuals.
Perform SAP, LIMS and CIMS functions/ transactions within the sample management remit
Out of hours responder for sample management equipment (fridges /freezers / incubators)
Responsible for their own training and safety compliance.
Sample shipments and temperature monitoring activities.
LIMS logging + data coordination of commercial and import batches.
Management and maintenance of the site inventory of Reference Standards, Assay Controls, Training and Verification samples within an electronic management system.
Contributes to team by ensuring the quality of the tasks/services provided by self
Contributes to the completion of milestones associated with specific projects or activities within team
This role will support QC and manufacturing operations, as such some extended hours and weekend work flexibility may be necessary as required.
Liaise with site Planning, Manufacturing and Inspection regarding ADL manufacturing schedule to establish required QC testing.
Liaise with Stability Product Representatives and Product Quality Leads as required.
Perform routine sample management tasks as per procedures.
With a high degree of technical flexibility, work across diverse areas within QC
Plan and perform multiple, complex routine/ non-routine tasks with efficiency and accuracy.
Report, evaluate, back-up/archive, trend and approve data.
Troubleshoot, solve problems and communicate with stakeholders.
Initiate and/or implement changes in controlled documents and equipment.
Participate in audits, initiatives, and projects that may be departmental or organizational in scope.
Operate and maintain GMP equipment, including responding and management of GMP alarms.
Introduce new techniques/ Processes to the area, where appropriate.
Evaluate sample management practices for compliance and operational excellence improvement on a continuous basis.
LIMS data coordination of commercial and import testing lots where applicable
LIMS lot logging for ADL manufactured lots.
Provide technical guidance, may contribute to regulatory filings.
Represent the department/organization on various teams as required.
Perform general housekeeping in all sample management areas in line with 5S.
Qualifications & Experience:
Bachelor's degree in a Science related field is required.
2 years of biopharmaceutical QC experience or related quality control or GMP laboratory experience in the pharmaceutical or medical device industry,
Experience with regulatory compliance in cGMP manufacturing and testing of pharmaceutical products.
Experience with LIMS and SAP preferred.
Understanding and application of principles, concepts, theories and standards of GMP QC analytical laboratories. Deepens technical knowledge through exposure and continuous learning.
Knowledge of related regulatory/industry considerations, compliance issues and/or scientific discovery.
Strong Technical writing skills for GMP documentation (e.g. investigations, procedures, change controls)
Auditing documentation and operation process.
Demonstrated ability to interact with regulatory agencies.