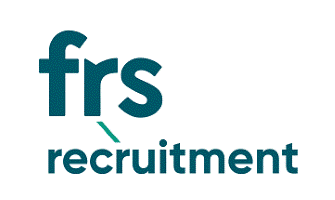 QC Lab Data Review Job - FRS Recruitment
Waterford, Waterford



QC Data Review Job - Days role Mon to Fr



If you're interested in working for a successful and dynamic pharmaceutical company in Waterford Ireland then read on….. this company can offer you an interesting, challenging and fulfilling career.

I am excited to report that the company is expanding so they have lots of opportunities for progression, ( and fun) along the way.

You will experience a very friendly and calm atmosphere from the moment you walk through the front door.I am delighted to be assisting them with the recruitment of a QC Lab Data Reviewer, this is an excellent opportunity for someone who is looking to progress in their career The company offer a fantastic salary package together with educational and training assistance.

The company know it is important to hire people who demand high standards of themselves and those around them so if you think you meet the standard and you'd like to be part of their ongoing success, then I'd love to hear from you

The QC Data Reviewer job would suit a QC Analyst with experience of pharmaceutical chemistry testing in a GMP environment

The ideal candidate for this QC Data Reviewer job will be a person who has minimum 2 years of bench work/data review in a GMP laboratory

The overall purpose of this Data Reviewer job is to review analytical test procedures used on samples ensuring that accurate results have been produced.



Responsibilities



Review analytical data
Prepare and approve results for tests in which they are deemed competent.
Train other more junior members of staff in analytical techniques as required.
Revise SOPs
Responsible for updating any relevant documentation when requested.
Keep the laboratory area clean and tidy
Ensure that all documentation is completed on time, accurately and legibly.
Keep their training records up to date and to initiate training where possible.
Requirements
Minimum BSc in Science, preferably chemistry
Minimum 2 years' experience in a GMP Environment

For more information on this QC Lab Data Review job please contact Felicity Farrell on 086 7821714

Keywords :Data Reviewer Job, Documentation Review Job, QC Analyst Job, QC Chemist Job, Analytical Chemist Job, Documentation Review, Data Review Job,Data Reviewer, Documentation Review, QC Analyst, QC Chemist, Analytical Chemist, Documentation Review, Data Review, QC Chemist Job Waterford

35,000 - 45,000 per year
Benefits