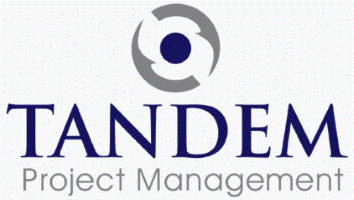 QC Lab Systems Integration Specialist - Tandem Project Management
Carlow, Carlow
Summary:
A QC Lab Systems Integration Specialist is required for a biotech company in Carlow. The candidate will provide technical knowledge and complete the execution for the integration of Laboratory instruments with other systems such as LIMS while ensuring the continued manufacture and supply of quality pharmaceutical products. The candidate will have the responsibility for managing and executing projects primarily related to integrating laboratory standalone systems with other software including LIMS and Empower without direct supervision. This includes managing and completing projects from end to end.
Responsibilities:
Management of Lab projects for instrument integration from end to end including the physical execution of the project requirements.
An efficient support to all departments including QC Microbiology, Quality Control and Quality Operations lab for issues pertaining to LIMS and instrument integration and to be a subject matter expert for these areas.
Deliver training to all employees on the integrated systems.
Development and testing of LIMS static data builds. Create LIMS static data standard in relation to instrument integration
Provide technical support to all users.
Liaise with Global systems working groups.
Ensures data integrity requirements is incorporated and verified through the project implementation.
Represent the site in relation to Laboratory systems and implementation in conjunction with global teams.
Management of system Change Controls.
Provide subject matter expertise in relation to Laboratory Systems.
Actively identifies and progresses continuous improvement opportunities.
Ensures strict adherence to site policies/procedure and good manufacturing practices.
Coach and guide colleagues onsite and in the network on the use of Laboratory Systems.
Interpret customer needs, assess requirements and identify solutions to non-standard requests.
Ensure highest safety standards.
Required to comply with Global Policies, Procedures and Guidelines, regulatory requirements and execute cGMP in the performance of day to day activities and all applicable job functions.
Acts a LIMS Site Administrator providing support to the relevant departments to ensure LIMS builds are created in accordance with product/ material testing schedules.
Performs assessments and provides overview of systems from a data integrity perspective ensuring the highest standards are maintained.
Work collaboratively to drive a safe and compliant culture on site.
May be required to perform other duties as assigned.
Reports to the Laboratory QC Systems & Instrumentation Manager.
Qualifications & Experience:
Typical Minimum Education: Bachelors Degree or higher preferred; ideally in Science/IT or a closely related discipline.
+ 5 year's experience in the area of expertise that add value to the business; ideally in Laboratory Systems setting. Preferably Lab IT, Instrument Integration and LIMS.
Change Management Skills (CEM) with continuous improvements.
Excellent knowledge and experience of LIMS and Lab Instrumentation.
Knowledge of regulatory/ code requirements to Irish, European and International Codes, Standards and Practices.
Empower knowledge and experience is desired.
Proficiency in Microsoft Office and job related computer applications required.
Laboratory Quality System.
Report, standards, policy writing skills required..
Planning and scheduling skills.