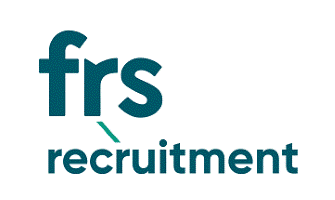 QC/QA Analyst-Data Review Job - FRS Recruitment
Waterford, Waterford

QC DATA REVIEW ANALYST JOB-CHEMISTRY-FLEXIBLE HOURS



*I currently have a fantastic opportunity for a QC Analyst looking to move into a QA documentation/Data review role. Flexible work hours can be facilitated*.

If you are an experienced QC Analyst/Chemist with 3-4 years' experience in a GMP environment and looking to move away from bench testing role, then this Data Review Analyst -Chemistry Job is an excellent opportunity not to be missed .

This is an exciting chance to join an leading pharmaceutical company in Waterford that can offer you excellent opportunities for progression and development. In this Data Review Analyst job you'll be working in an amazing, modern facility with cutting edge technology and in a dynamic and supportive working environment.

*This is a permanent position with a very attractive salary package*

Duties and Responsibilities

Check raw data and ensure all pertinent procedures (SOPs) and analytical methods have been followed when analysing products and calculating results.
Review documentation related to analyses (lab book, reference standard preparation logbook) in regard to good documentation practices, calculation and reporting of results.
Assess the calibration status of instruments and other tools used to perform the testing.
Declare and document any deviation using current quality system procedures.
Ensure compliance and quality of analysis in respect to analytical methods and current specifications for raw materials and finished products.
Document and investigate any out-of-specification (OOS) results according to current procedure.
Maintain an up to date OOS list, review any pending items, and close investigations on time.
Close laboratory reports and proceed to the release of raw materials.
Issue certificates of analysis for finished products
Work closely with the Laboratory Supervisor to maintain timelines, inform of any deviation or OOS results that may impact delivery deadlines.
Participate in archiving the raw data, certificates of analysis and investigation reports.
Drive CAPA and other action item follow up.
Requirements
Bachelor's degree in Chemistry, Biochemistry or related science.
Minimum of 3-4 years of quality control analytical chemistry in a GMP environment(essential)
Strong knowledge and understanding of cGMP and cGLP, data integrity principles, good documentation practices and laboratory investigations.
Knowledge of analytical techniques, Empower 3 software and general chemistry testing for pharmaceuticals
Strong leadership, initiative, autonomy, problem solving, organisation, results-orientation, communication and interpersonal skills.
Courage to inform about any quality event observed or any delay that impacts the established timeline.
Familiarity with Quality Management Software i.e. Trackwise or other

Once your CV has been received, I will give you a call to speak about the role in more detail and what this Data Review Analyst job could offer you!

If you are interested in hearing more about this unique, Data Review Analyst job opportunity please contact Felicity Farrell @FRS Recruitment on or connect with me on LinkedIn

Applicants are advised to APPLY NOW to avoid disappointment.

You may have also searched for Job Titles: Technical Writer Job, Chemist Job Waterford, Scientific Technical Writer Job Waterford, Lab Analyst job Waterford,QC analyst job Waterford, Chemist job Waterford, QC chemist job, QC Analyst job, Laboratory Technician job Waterford, QC Analyst Job, QC Analyst Job, Chemist Job, QC chemist, QC Analyst Job, Laboratory Technician Job