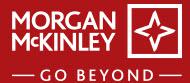 QC Team Lead - Morgan McKinley
Cork
QC Team Lead
The QC Laboratory Process Flow Specialist reports to the Technical Analytical Services Manager responsible for the Quality Control Laboratory at LEO Pharma Cork. All personnel must adhere to the LEO code of conduct and cGMP principles
Main responsibilities:


Strong commitment to promoting work place environment, health and safety. The site is certified in compliance with ISO 18001 with planned implementation of ISO 14001 by 2015.


Familiarity with GMPs and regulatory requirements. Good knowledge of GxP laws, rules and regulations


Good knowledge of analytical methods and equipment, API processes and equipment, utilities and facilities in the heparin sodium and tinzaparin sodium.


Strong problem-solving skills with a hands-on approach to trouble shooting, process optimisation and problem solving, with a bias toward going to see problems for oneself in the field as they arise


Professional and interpersonal communication skills are essential to be successful in this role. The written communication methodologies will include Sharepoint sites, Excel spreadsheets, KPI reporting, documents and reports and the Visual Management boards around the site. Verbal communication will be to external and internal audiences at all levels in the organisation.


Leadership with a strong bias towards operational excellence, a real ability to share best practice and implement good ideas from other areas in the LEO Group is essential. Real leadership in this role is about the operations side of the business attaining a level of performance that affects business growth.


Required:
A degree in a technical field such as science, biochemical sciences or equivalent scientific field is desired. Equivalent experience is also considered. Qualification or experience of biotechnology or bioprocessing is a plus.
Morgan McKinley is acting as an Employment Agency in relation to this vacancy.
Please note that any references to salary or pay rates in this advertisement and in the salary refinement section are indicative only and should only be used as a guide.