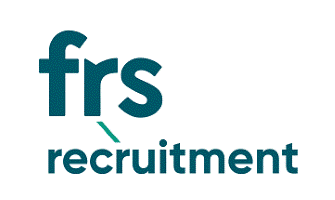 Quality Assurance Manager - FRS Recruitment
Waterford, Waterford

Quality Assurance Manager - Sterile Fill Finish, Waterford
Permanent position with attractive salary and benefits

We have an excellent opportunity for an experienced Quality Assurance Manager to join a leading and rapidly growing pharmaceutical company based in the South East of Ireland. This company has invested millions into their Waterford facilities including a brand new R&D, sterile fill finish and Packaging Facility which shows their long-term commitment to employees and the area. They pride themselves in recruiting, developing, and retaining the best people as they continue to grow.

What's in it for you?
This is a superb opportunity to work in for an innovative and friendly pharmaceutical company that serve patients with life-improving treatments. Your work will truly make a difference to people's lives and you will work alongside cutting-edge technology and a supportive and friendly team.
You will be part of a focused team who work together and support one another with their workloads. The atmosphere is friendly and all employees are supported by peers and managers. It is a fun and exciting place to work and amazing career development opportunities!

Your new position…
As the Quality Assurance Manager of Sterile Fill Finish - you will have the potential to grow your team as production ramps up - you will have responsibility for all aspects of assigned QA Team; provide leadership and support to direct reports, provides QA oversight to ensure that all drug product manufacturing activities are compliant with company policies, procedures and in accordance with cGMPs.

Reports to: Head of Quality
Key Responsibilities


Quality management representative on the Area Management Team, ensuring effective running of the business, involved in the recruitment, leadership and career development of Quality Assurance members
Creation of Quality department goals aligned with site strategy and objectives - Performance evaluations for direct reports - Quality department budgeting
Support the Head of Quality with the quality function oversight - Maintain the Pharmaceutical Quality System to include: Personnel, Premises & Equipment, Production, QC, Outsourced activities, Complaints, Investigations, Self-Inspections
Provide oversight of any Contract Manufacturing activities related to Sterile Fill Finish- Manage metrics, performance and review with the Site Leadership Team
Ensure all work carried out is compliant with company standards, cGxP, SOPs, regulations and guidelines, safety and environmental guidelines
Implement Safety requirements as per site documentation including SOPs, Safety Statement - Collaborate cross functionally with all departments and represent Quality on the Sterile Supply Value Stream
Investigations management and approval of Deviations & Complaints, Out-of-Specifications, Out-of-Calibrations, Out-of-Trends - Elevate Quality issues to the Head of Quality where required working collaboratively with the Sterile Fill Finish Manager to provide direction and support in critical interventions
Manage and host site Inspections (Customer audits / Regulatory inspections etc.)
Batch documentation review ensuring compliance to standards and SOPs - Batch package preparation for QP release - Manage Vendor Qualification - API and excipient disposition - Primary & Secondary component disposition
Key Requirements

Relevant Third Level Degree - scientific discipline
Minimum 8 years experience in the biopharmaceutical/pharmaceutical industry, 5 of which should be within a Quality function
Minimum 4 years leadership experience, including team coaching and development
Experience of Quality Assurance of aseptic medicinal products and in particular biopharmaceuticals.
Experience in using lean methodologies and / or operating within Value Streams
Candidate is eligible to act as a Qualified Person as described in EU Directives, would be an advantage
Experience preparing and hosting Customer & Regulatory Inspections
Lead auditor experience
Extensive knowledge of electronic QMS systems EDMS, ERP, TrackWise etc.

Key Competencies & Skills - People management and Leadership skills - Influencing- Problem Solving- Adaptability- Decisiveness - Ability to collaborate effectively with cross-functional teams - Teamwork & Collaboration - Ethical, Lean-thinking - Knowledgeable of compliance - Proven time management - Planning & organizing - Computer Skills - Project management, MS project - Knowledge of electronic document management system and electronic deviation / CAPA systems - Compliance & adherence to regulations- Safety Awareness

Click APPLY NOW to find out more about this amazing opportunity and to review the full job spec



you might also have searched for Quality manager job, waterford job, QA Manager job, Quality Asurance Manager job, manager job waterford.