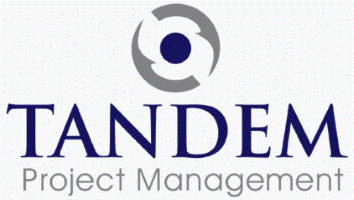 Quality Control Microbiology Analyst - Tandem Project Management
Carlow, Carlow
Summary:
A global biologics company in Cork is looking for a QC Micro Analyst to perform day to day laboratory testing, data review, routine duties and capable of enthusiastically taking responsibility for ad-hoc duties and projects. While working cooperatively as part of a team, will demonstrate drive, initiative and hunger for knowledge and quality of work. Will be, or demonstrate the capability of being a Subject Matter Expert in several assays.

Responsibilities:
Ensures that laboratory objectives are effectively achieved consistent with requirements to ensure compliance, safety and reliable supply to our customers.
Performs any assigned aspect of routine testing in support of manufacturing and batch release with high quality of documentation RFT and technical writing.
Performs data review of microbiological test data from utilities and environmental monitoring samples. Other data review may be performed in line with experience level and SME knowledge.
Clearly demonstrates the organisational skills to manage all aspects of a given assay e.g.; controls/reference, standard stock control etc.
Ensures SOPs/forms are up to date with latest requirements and improvements/optimizations/lean.
Supports process simulations.
Demonstrates awareness of safety for self and others in all aspects of work.
Understands analysis of data generated in the lab.
Maintains laboratory housekeeping standards.
Must have strong scientific and GMP documentation skills.
Understands Pharmacopoeias and guidelines and how to find and follow relevant information.
Required to comply with global and regulatory requirements and execute current good manufacturing practices (cGMP) in the performance of day to day activities and all applicable job functions.
Work collaboratively to drive a safe and compliant culture in Carlow.
May be required to perform other duties as assigned.
Reports to Microbiology laboratory Manager.
Qualifications & Experience:
Diploma or higher preferred; ideally in a related discipline.
Would typically have prior related work experience; ideally in a Microbiology Laboratory setting.
Knowledge of cGMP and GDP preferred.
Laboratory Quality Systems.
Proficiency in Microsoft Office and job-related computer applications required.
Understanding of Lean six Sigma Methodology preferred.
Effective communication and interpersonal skills to interface effectively with all levels of colleagues in a team environment, and with external customers.
Focus on Customers and Patients.
Demonstrate Ethics and Integrity.