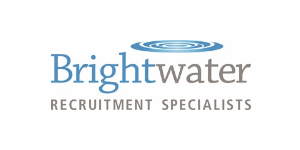 Quality Engineer - Brightwater Recruitment Specialists
Cork, Cork
The Opportunity
Competitive package
Flexible work hours
Are you an experienced analytical and process driven individual? If so, this is an exciting opportunity for a Quality Engineer to join a diverse and innovative Medical Device company.
You will need an honors degree in the relevant industry along with 2-3 years minimum experience.
About the job:
Provide quality support to assigned production departments ensuring product manufactured conforms to quality standards and specifications, GMP's of all medical device regulatory agencies.
Act as the QA representative on Design Services Projects supporting new product introductions, qualification of new suppliers, development and approval of new product documentation.
Preparation of metrics for areas of responsibility.
Initiate / Approve Non-Conformance Reports & Lead Root Cause analysis investigations
Participate / Lead Risk Analysis initiatives e.g. FMEA
Initiate / Approve Reworks
Develop and maintain documentation in compliance with FDA, ISO, MDD requirements
Providing guidance, direction to product line Quality Assurance Technicians and Auditors, Team Leaders / Supervisors on quality aspects of products relating to production departments assigned.
Completion of retrospective validation, prospective validation or revalidation of products / processes / tooling or methods as necessary.
Collate and trend Key performance indicator data
Actively participate in Management Review & Compliance meetings
Perform other related duties, as assigned
About You:
A degree in Manufacturing Engineering, Quality Engineering, Life Science or related field and a minimum of 2- 3yrs. preferably in Healthcare/Medical Device industry.
Highly motivated with excellent Leadership, Influencing & Communication skills with a proven ability to work as part of a team.
Lean Six Sigma/8-Step problem solving techniques to improve business processes & performance is desirable.
Ability to read complex manufacturing and production information.
Ability to write clearly and informatively technical documentation, routine reports, correspondence, procedures and workflows. Presents numerical data effectively.
If you're interested in this or other medical device jobs, please contact Emma O Carroll on 021 422 1000 or email e.ocarroll@brightwater.ie