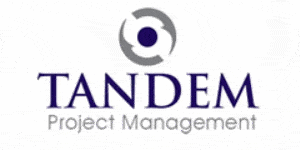 Quality Engineer - Tandem Project Management
Waterford, Waterford
Summary:
I'm pleased to be assisting a well-established client in Waterford with a new Quality Engineering role. This is a great opportunity to join a well known Medical Device in a full-time and permanent position. As the Quality Engineer, your responsibilities include designing quality standards, inspecting materials, equipment, processes, and products, developing quality control systems, and determining corrective actions. In this role, you will also work with managers and Production Supervisors to implement quality measures.
Responsibilities:
Ensure corrective measures meet site/client reliability standards and that documentation is compliant with requirements.
Drive improvement initiatives in product and process quality.
Create and implement protocols and procedures for inspecting, testing and evaluating the precision and accuracy of products and production equipment.
Technical writing of SOP's, WI's and other controlled documents for Quality & Production.
Report non-conformances and corrective actions with documented evidence and recommendations for satisfactory resolution.
Qualifications & Experience:
Degree qualified in Engineering or other technical subject.
4+ years of experience working as a QE in a manufacturing environment.
Familiar working in accordance to ISO 13485 quality standards is essential.