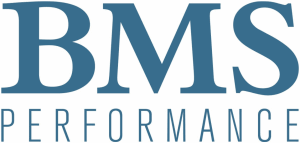 Quality Manager - Galway - BMS
Galway, Galway

Quality Manager - Galway

Fantastic opportunity to work as a Quality Manager for a medical device and life science solutions provider in Galway!

Company:
Our client is a market leader in the provision of solutions for the medical device, pharmaceutical and life sciences market, in addition to markets such as food & beverage as well as water industries. Founded several decades ago, with a headcount in the hundreds and growing, our client is well known both on a national and international scale for leading technology, innovation and high-quality service. Partnering with some of the world's leading brands, this company focuses on providing leading pharmaceutical and medical device manufacturers with research & development, process validations, method development, as well as a variety of analysis and testing. With multi-million turnover, and promising plans for expansion this role is a great step to further your career and development.

Role:

Quality system development, improvement, implementation and maintenance.
Supervision of auditing both client and regulatory, while planning and monitoring the audit schedule.
Monitor performance and outputs of the quality process while updating internal stakeholders with a focus on supporting the commercial needs of the business.
Generate, review and approve SOPs, analytical validation protocols and reports in line with best practice.
Lead and develop the quality team including performance reviews, training needs, develop goals and targets, etc.
Identify continuous improvement opportunities with a focus on CAPA/deviation and customer complaints.

Person:
We are seeking experienced senior Quality Engineers, who come with strong management/supervisory experience. Ideally candidates will have prior experience within medical device or pharmaceutical manufacturing, or equally highly regulated industries. Scientific acumen such as chemistry would be highly advantageous. Knowledge of ISO 17025, ISO 9001, FDA and EU regulations is highly favourable.

Package:

Salary: €60-70k (DOE)
Pension, Laptop & Mobile
21 Days Holidays

Location: Galway

BMS Performance specialises in recruiting Engineering professionals, nationally. We'll enable you to develop your career. At the heart of our approach is listening. Getting to know you, your skills, experiences and most importantly what you want from your career. We recruit within the Industrial, Manufacturing, Construction, IT, Engineering, and Corporate markets. Call Abigail to discuss further or to arrange an immediate interview!!
We have many other roles available so feel free to contact us to discuss how we can help you!

65,000 - 75,000 per year
Pension, Laptop & Mobile