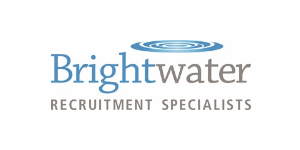 Quality Specialist - BRIGHTWATER SELECTION (CORK) LIMITED
Tipperary, Tipperary
This is an exciting opportunity for a Quality Assurance professional to join an exciting Pharma start up as they ramp to full production.
Working closely with the Operations team you will provide Quality Support to Production activities including batch record review, in process checks, sampling, documentation review and audits to ensure batches are manufactured in compliance with regulatory requirements, company policy and procedures.
On offer is a competitive salary and a collaborative, supportive work environment on an initial 12 month contract.
*** Only candidates with previous experience in a Pharmaceutical environment can be considered ***
About the Job:
Support to batch manufacture including line sign-off prior to start of batch manufacture, performing in process checks during batch manufacture.
Perform routine review of documentation such as Batch records, logbooks, forms, protocols, reports, COAs, etc. generated to support commercial and development batches for accuracy, completeness, and compliance to GMP and procedural requirements.
Review of Standard Operation Procedures for manufacturing operations and cleaning.
Participate in any investigation related to manufacturing.
Prepare Standard Operating Procedures, investigations, reports and forms as required.
Perform swab sampling (bioburden and chemical)
Perform environmental monitoring
Perform internal / process audits. Monitoring of GMP compliance during production activities
Review of unplanned work orders for production
Monitor documentation errors and work with personnel to correct documentation, as needed, and develop preventive actions to reduce or eliminate recurrences
Management of retain samples.
Sampling and inspection activities.
Issuance of documentation for production – Batch Record, SOPs.
Support training activities – preparation / execution of on the job training
Support during regulatory/customer/corporate audits as required.
Education & Experience:
Ideally Degree Qualified
Previous Experience on Pharmaceutical GMP environment accredited with HPRA and FDA
For more on the role call Nigel on 087 3618142 or send your CV for consideration.