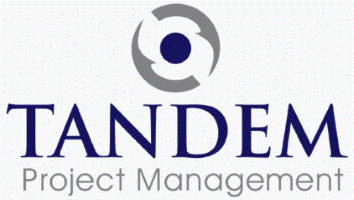 Quality Systems Document Control Lead - Tandem Project Management
Dublin, Dublin
Summary:
A Quality Systems Document Control Lead is required for a biotech company in West Dublin. The candidate will be for the management and quality oversight of GxP Documents within Global and Site based Operations as per the Quality Management System (QMS). Operating within the Quality Systems team, the position will manage the GxP documentation life cycle from co-ordination, issuance to archival and will drive continual improvement of the Document Management system. The successful candidate will be a leading contributor in supporting the execution of the company's plans and maintaining the company's position as a knowledge leader in the biopharma industry.
Responsibilities:
Ensure that all aspects of the documentation system are proactively managed in compliance with QMS and relevant cGMP regulatory requirements.
Partner with global and BDS operations to drive the on-time delivery and control of GxP documentation to support manufacturing operations and packaging activities.
Support the governance of QMS performance including Risk Management, Deviations/CAPA's, Change management, Periodic review as per the relevant standards and policies.
Responsible for driving Right First Time and Continuous Improvement across the documentation systems network including initiating quality improvement plans and leading resolution of remediation activities from CI or inspections.
Provide support for internal and external inspections as required.
Maintain an up to date knowledge of pharmaceutical legislation and industry practice.
Coordination activities for GxP Document Management in eDMS.
Management and coordination of the archival process including onsite and off-site archival and retrieval.
GxP Logbook Management including issuance and reconciliation.
Managing the Manufacturing Batch Record process including Issuance and Reconciliation.
To collaborate with colleagues on the continuous improvement of the eDMS and related e-Systems.
Builds partnerships across the business to create a culture that demonstrates excellence in documentation quality compliance.
Provide quality documentation support, oversight and guidance for deviations and investigations and ensure robust root cause analysis/CAPA and timely closure as per SOP's and QMS.
Qualifications & Experience:
B.A. / B.Sc. or equivalent in Biological / Chemical sciences, or a related pharmaceutical science field or equivalent experience in a regulated industry.
Minimum of 10 years' experience in a cGMP environment preferably within a Quality Management role within biopharma.
The person will have direct experience of GMP documentation management within a pharma/biopharma/medical device company including exposure to regulatory agencies or other authorities of similar standing.
Planning and organisational skills to plan, execute and track the quality documentation commitments to meet schedules and adjust quickly to changing priorities.
A strong understanding of the concepts and systems applied to cGMP operations.
Proven experience with Technical Writing and Problem-Solving methods.
Ability to direct effective quality management programmes in a highly regulated and high-risk environment.
Excellent interpersonal skills to enable the ability to communicate well, both verbally and written.
Strong knowledge of electronic Document Management Systems and computer programs (Microsoft Word, Excel, PowerPoint).