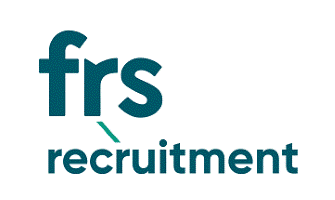 R&D Chemist Job Waterford - FRS Recruitment
Waterford, Waterford

R&D Chemist Job, Waterford

An opportunity has now become available for an R&D Chemist to work in a brand new state of the art, purpose built R&D facility in Waterford . This is an excellent company which commits to giving all its employees opportunities for professional development and advancement.

As the R&D Chemist you will be responsible for supporting product development.

*Strong HPLC /GMP experience essential*

What will you be doing?

Design, initiation and prioritisation of analytical projects
Preparation, review and approval of analytical protocols and reports
Selection and approval of chemical raw materials
Co-ordination, review and approval of laboratory investigations
Preparation and maintenance of chemistry methods, specifications and SOP's
Completion of documentation in adherence to data integrity guidelines
Ensuring GMP compliance
Troubleshoot and solve problems
Implementing appropriate safety procedures in the laboratory
Performing environmental and safety assessments for new chemicals
Ensuring compliance with chemical regulatory requirements.
Interaction with other departments and management



What you'll need to succeed in the R&D Chemist job

:

Third Level Degree
A strong knowledge of HPLC and Method Development is essential for this role
Min 3 years' experience in the medical device/pharmaceutical industry
Proven record in method development transfer and validation
Excellent analytical skills
Proficient in the use of MS Office and Chromatography systems software

If you want to enjoy a new fast paced challenge and make real advancements scientifically and in your career as an R&D Chemist please apply now



What you'll get in return:



You will be remunerated with an attractive salary along with pension, healthcare, family fun days and free onsite parking. You will be part of a focused team who work together and support one another with their workloads. The atmosphere is friendly and all employees are supported by peers and managers.

To apply for this one off R&D Chemist Job opportunity, please send a word copy of your CV to me now by clicking on the Apply button or call Felicity for a confidential chat on 086 7821714

Keywords: Analytical development Chemist job R&D chemist job,analytical chemist job Waterford, QC chemist job Waterford,QC chemist job Waterford,QC chemist Job,R&D chemist job Waterford, QC chemist