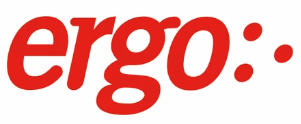 Recruiter / Business Development - Ergoservices
Waterford
Ergo Resourcing offers a strategic recruitment service, focused on sourcing high-calibre candidates for contract and permanent positions within the IT sector. We encourage time spent directly with customers to further understand their needs and enable our contribution to this success. If you are naturally entrepreneurial and have the ability to thrive in a conceptual sales role, this could be the role for you.

Requirements
.If you can:
Provide hands-on recruiting and a dedicated approach to attracting the best talent for our clients.
Lead generatae from potential new clients
Work collaboratively with our clients to develop a comprehensive understanding of the client's needs and provide first-class recruiting support and advice throughout the end to end hiring process.
Operate as the authority in industry standard methodologies, assessing new trends and opportunities to consistently raise the standard.
Develop creative sourcing strategies and plans to build pipelines for top candidates and clients.
Grow and maintain a strong talent pipeline within your candidate network using online networking and resourcing tools
Own and be responsible for the recruitment process from initial candidate-contact to offer, ensuring a smooth candidate experience.
Win new customers and repeat business through a great service experience.
Analyze and implement process improvements
Track and analyse statistical recruiting data to ensure effectiveness of all recruiting activities, including time to hire and cost per hire.
Communicate effectively with our clients to ensure their hiring objectives are achieved
Work as part of a high performance team and with professional supporting functions.
Consistently deliver outstanding service levels to both clients and candidates.
Work with both your candidates and clients to achieve successful placements.

And are ready to:
Take on a new challenges
Hungry to pursue a highly rewarding professional career Ergo Resourcing is the place for you.

Experience & Education:

Ideally have 4+ years Technical recruitment experience.
You will have a 3rd level HR, business or technical qualification.
Have a understanding of all Infrastructure and software roles.
You are result orientated, high energy and chasing a compelling career path.
Be a commercially driven individual who embraces a team based culture.