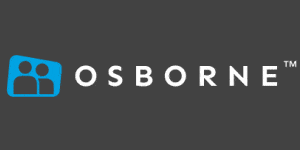 Recruitment & Branch Manager - HQ- Dublin 2 - Osborne
Dublin, Dublin
Recruitment & Branch Manager – Dublin 2
Location: Dublin 2
Minimum Years' Experience: 4 Years
Osborne are a leading and award-winning Recruitment Consultancy; we have 5 Offices in Ireland & an office in Toronto. Our accolades include Business network awards, NRF Agency of year twice, certified Great Place To Work and listed in the top 10 companies to work in Ireland.
In recent years here at Osborne we have achieved great growth & success. Resulting from our growth, we are recruiting for a Recruitment & Business Manager to be based in our Head office in Fitzwilliam square Dublin 2.
The role responsibility is the overall leadership of the Business and Recruitment team in a positive, professional, and accountable manner and achievement of the objectives in line with the Osborne strategy.
Our culture is Open honest communication, Trust, accountability and autonomy with a strong sense of team. Our Recruitment team in Fitzwilliam square, has very successful partnerships with organisations through delivering excellent permanent, contract and temporary Recruitment solutions in Accountancy & Office support.
The Recruitment & Business Manager will sit on Osborne leadership team, will have autonomy to take ownership of the running of the Business, whilst working with Osborne core values.
Other responsibilities of the role include:
Leading by example, running of your own Recruitment desk, achieving financial and KPI targets.
Engagement with our strategic partners, networking in Business chambers, being an Osborne Brand Ambassador.
Guarding and leading with 5 P's- High performance, Professionalism, Problem solving, good Pace, with Positivity and a "just do it" attitude.
Responsible for development and implementation of Business plans for your Business and specialist recruitment divisions
Weekly reporting with accurate and up to date information to the leadership team. Able to report on financial performance and forecasting.
Ability to analyse recruitment data on desks and provide direction/ assistance to as needed.
Experience:
2 years+ experience in a Leadership role in a Recruitment Consultancy or Agency.
A genuine passion about the Recruitment Industry & passionate about delivery of excellent Recruitment Solutions to our Clients.
Strong Recruitment experience of building and maintaining a successful desk and hitting of financial targets.
Energetic and interested in being part of an innovative and growing firm with a huge vision.
Proven track record in people leadership in Recruitment industry, with strong influencing, and motivating skills, clear / concise communication & development of people to be their very best.
Important is a strong sense of urgency, ability to prioritise and follow through.
Experience of running Office Support & Accountancy Recruitment teams.
Maintain the Osborne culture within the team.
Excellent communication- Verbal and listening skills, strong organisation and planning skills.
In addition to a brilliant culture, here are just some of the benefits of working in Osborne:
Great Basic Salary
Clear and transparent commission structure up to 20% on an annual basis.
Flexible benefits package ( You chose the option to meet your needs)
Mobile phone
Quarterly Uniform allowance
Your Birthday off!
Flexible working arrangements.
21 days' Holiday days that increase by one day for each year of service
Engage in our 'Love to Learn' programme for professional qualifications such as MBA, Degree, Diploma, Certificates.
Opportunities to participate and/or lead internal projects.
Employee wellness programmes
A healthy work-life balance
Monthly & Quarterly competitions with great prizes.
100% Club
Quarterly company nights out / away.
Annual company weekend away
Supported by a Business Development Manager who seek out companies to win new business & an Internal Marketing department who help in the development of new business.
At Osborne We LOVE innovation, your opinion and ideas will always count and while you can learn from some of the best in the industry, we will embrace your experience and fresh ideas too.
See osborne careers to learn more about Osborne
All applications must include an updated CV
Interested to find out more… I would be delighted to have a confidential conversation with you please contact me Ayesha– Internal Recruitment Manager- 01 -6384400 / 086 8513596 or email: Ayesha.Thompson at Osborne or our CEO Shona McManus on 0879804007 or email: shona.mcmanus@osborne.ie