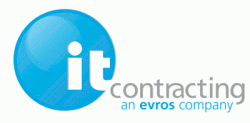 Recruitment Consultant - itContracting
Dublin, Dublin
Ireland has a long standing, hugely successful manufacturing and engineering sector and EVROS has provided support to this industry facilitating Digital Transformation, Managed Services and various other support within divisions of the EVROS Group for many years.  Having provided recruitment solutions to this highly regulated industry, we are currently recruiting ambitious consultants to support this market.

Our process is simple and effective. We listen to and understand our jobseekers and clients, then we work collaboratively to provide a solution.

We are looking for driven, motivated 360 Recruitment Consultants to work with our growing team. This is an excellent opportunity to earn up to 25% commission on every successful placement you make.

We are looking for 360 Recruitment Consultants with a proven record of success with either agency, or who have Sales experience.  The successful applicant will have a direct interest in the Pharmaceutical, Biotechnology, Medical Device or Manufacturing industries.  This position offers a fantastic opportunity for a driven and ambitious professional wishing to develop their career in a challenging and extremely rewarding environment.

In return we offer full training, leading edge CRM and communications, advertising, search tools and expert administration/accounting support.

 

Responsibilities:

As a recruitment consultant, you are the vital link between clients and candidates. The role is demanding and diverse. It involves:


Using sales, business development, marketing techniques and networking to attract business from client companies
Visiting/Video calls with clients to build and develop positive relationships
Developing a good understanding of client companies, their industry, what they do, their work culture and environment
Use social media to advertise positions, attract candidates and build relationships
Headhunting - identifying and approaching suitable candidates who may already be in work
Using candidate databases to match the right person to the client's vacancy
Receiving and reviewing applications, managing interviews and tests, and creating a shortlist of candidates for the client
Requesting references and checking the suitability of applicants before submitting their details to the client
Briefing the candidate about the responsibilities, salary, and benefits of the job
Preparing CVs and correspondence to forward to clients regarding suitable applicants
Organising interviews for candidates as requested by the client
Informing candidates about the results of interviews
Negotiating pay and salary rates and finalising arrangements between clients and candidates
We want to hear from you if you:
Are driven, enthusiastic and money motivated
Want a successful career with uncapped earnings
Have excellent communication skills and thrive on hitting targets
Have a strong work ethic and work hard to achieve your goals
Are self-motivated and like the idea of running your own business/desk
Possess professional sales and people skills
 

This is an excellent opportunity to work for a growing, dynamic recruitment division where full training and autonomy is given.

If you have experience particularly within this industry, we are happy to develop your recruiting skills in this space.

We look forward to hearing from you.