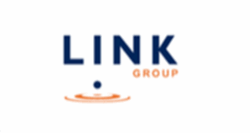 Reporting Analyst - 24 months FTC - Link Group
Kildare, Kildare
Company Description
Link Group connects millions of people with their assets including equities, pension and superannuation, investments, property and other financial assets.  We do this by partnering with thousands of financial market participants to deliver services, solutions and technology platforms that enhance the user experience and make scaled administration simple.  We help manage regulatory complexity, improve data management and provide tools to help people connect to their assets, leveraging analysis, insight and technology.  Our core businesses are complemented by our expertise in digital solutions and data analytics, and enable us to provide a complete service to our global network of clients and partners.  (Link Asset Services is a member of Link Group.)
The teams within our Banking & Credit Management division are the experts in providing efficient administration and innovative financial solutions.  We have over €90bn of assets under management and over 115,000 loans under management. Our clients include a range of financial service organisations, from banks, pension funds and insurers to private equity firms.  We operate in regulated markets across multiple European jurisdictions.  We provide a range of administrative services relating to the monitoring and repayment of asset-backed debt, allowing our clients to manage their debt and underlying assets effectively.  Our services span all stages of the debt life-cycle from origination to performing & non-performing loan and asset management across multiple debt classes.  We provide jurisdictional centres of excellence and undertake management of full banking operations, transforming core and non-core banking activities.  Banking & Credit Management is a leading independent servicer and we are highly rated by both Standard & Poor's and Fitch for both our commercial and residential servicing capabilities.
Job Description
Link ASI are looking for a highly motivated individual to join their Reporting team which provides regulatory, client and rating agency reporting services to a large cohort of end-users. The Reporting team is responsible for the collation and distribution of CCR and MAQ/MAA reporting to the Central Bank of Ireland. It also collates statistical data (portfolio balances, movement etc.) across all Banking & Credit Management jurisdictions and coordinates the collation of data for the annual Rating Agency reviews. The role will involve close collaboration with the Commercial and Residential asset management teams across several client mandates within the Banking & Credit Management unit.
Responsibilities include:
At pre-agreed intervals and / or as specified under Service Level Agreements (SLA), analysing and collating data from diverse sources to populate reporting packs to clients/regulators on our serviced portfolios.
Providing quality assurance over data inputs and resulting outputs
Investigating and resolving issues and errors, taking responsibility for timely resolution and escalating to Management where appropriate
Identifying and implementing process and system efficiencies as part of continuous improvement initiatives
Testing changes to regulatory reporting production and delivery systems
Daily verbal and written communications with internal and external stakeholders
Interrogating and applying logic to data presented from various systems and in diverse formats
Completing data reconciliation exercises across multiple systems / portfolios / reports
Ensuring SLA's & reporting requirements are met
Contributing proactively towards team and department goals and deadlines and performing other duties and special projects as assigned
Maintaining operating procedures and checklists with a strong focus on internal controls
Qualifications
Essential:
Three years plus experience in the financial services industry is required
MS Excel skills are essential to the role and competence in advanced Excel functions (e.g. VLOOKUP, conditional formatting, Pivot tables, removing duplicates, merging MS Excel Spreadsheets etc.) are a distinct advantage
High level of expertise in sourcing, interrogating and manipulating data in various forms/codes from multiple systems/platforms
Good working knowledge of loan set up and system maintenance requirements
Strong analytical, organisational and time management skills with the ability to meet and manage strict deadlines
Proven ability to multitask and to an ability to work independently and as part of a team
Strong verbal and written communication skills required.
Desired:
A third level financial, accounting, or QFA qualification is an advantage
Knowledge of Central Bank of Ireland regulatory codes is an advantage
Additional Information
At Link we believe our people are our most important asset.  We offer excellent career progression opportunities, ongoing training and development.  If you thrive in a fast-paced environment, want your talent to be recognised and rewarded and are looking for a new challenge then we would love to hear from you.
Together we achieve: We are an inclusive employer whose people work collaboratively. We are building a culture where difference is valued.  We are doing this by encouraging, supporting and valuing the various talents and perspectives of our people and supporting flexible ways of working. We know that diversity drives innovation and innovation drives growth.  Be part of the Link Group journey and together we will achieve our full potential.   
We treat all individuals fairly and equitably and do not discriminate on the basis of diverse characteristics including, but not limited to gender, gender identity, sexual orientation, age, ethnicity, cultural background, physical abilities/disabilities, religious or political belief, marital or family status or carers responsibilities.
Candidates must have the relevant work rights to be considered for an opportunity at Link Group. Successful applicants will be required to complete background screening prior to commencement of employment.