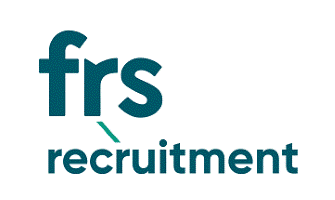 Retail Team Leader - FRS Recruitment
Louth, Louth

Team Leader - Co. Louth

This Team Leader position would suit a person who is customer focused with relevant retail experience and a passion for retail, in a fast paced environment.



The role will be varied and tasks will include:



Managing day to day operations of store

Achieving Sales targets and kpi's

Deliver excellent customer service

Managing a team and training staff to reach maximum performance

Buying and stock management

Marketing and Promotions and Store development

Promote a harmonious atmosphere for our customers, team and suppliers

Maintains team by recruiting, selecting, orienting, and training employees.

Manage housekeeping to expected standards

Take ownership for your performance in line with company expectations.

To ensure productivity improvements are supported by attending all company training

Ensure that procedures and legal requirements pertaining to health, safety, hygiene and security are adhered to and that all necessary procedures are carried out in accordance with company policy and legal requirements.

Proactive use of the employee relations procedure within Company disciplinary and grievance procedures

Will roll out new Company initiatives & ensure adherence to Company policies and procedures & in store

Will create excellence in terms of the customer service experience and consistently work with the team driving high standards in this area.
Ideally candidates will have
Previous retail experience

Strong numerical and analytical skills

Committed to a high standard of integrity

Strong Leadership team management skills

Ambition to progress career in a growing company

Excellent customer service skills and in building good relationships with the customers, team and suppliers

Proficiency in Microsoft office packages is required

Ideal candidate will be ambitious and target driven

Passionate about everything you do

Must be available to work flexible hours including weekdays and weekends

Competitive salary with excellent opportunities for training & promotion within the Retail Group

This role is an excellent opportunity for anyone looking to advance their career in an exciting company.

For further information, please contact Brian Mahon on 086 7773856, in strictest confidence.



Team Leader, Retail Supervisor, Store Supervisor, Senior Sales assistant, Assistant Store Manager, Deputy Store Manager, Department Manager, Dublin, Louth