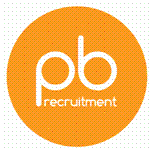 Ruby Developers x 3 (Limerick) - PBRecruitment Ltd
Limerick, Limerick
Ruby Developers x 3 (Limerick)
We are a dynamic software company in the medical sector. We are setting up a new software dev centre in our offices in Castletroy in Limerick and we now have an immediate requirement to hire a number of experienced Ruby developers. These are permanent jobs and very attractive salary and generous benefits package is available for the right candidate.
In this position you will be working as part of an Agile software dev team. You will contribute to the design and specification of core features of the product and will take ownership for the delivery and quality of those features.
Candidate Profile:
You are a great communicator, and you are passionate about learning new technologies and approaches to software development and enjoy keeping up with the latest trends and developments. You're a full-stack software engineer, familiar with agile development and continuous deployment methodologies.
You'll need expertise with web application development, particularly with Ruby on Rails, but also including Javascript, HTML etc. Specifically the ideal candidate will have 3+ years building web applications with Ruby on Rails and JavaScript.
Experience of any of the following would be desirable (but is not essential):
Experience working with a Javascript framework (e.g., React, Ember, Angular, Vue.js etc)
Experience using Git.
Experience of actively contributing to an open source project.
Experience in working using Agile development methodologies
Experience of continuous deployment methodologies.
If you would like to find out more about this career opportunity, please feel free to contact me, Philip Brady, MD, in the strictest of confidence, by email at Philip@pbrecruitment.ie , or phone: + 353 61 450 679, or mobile + 353 86 243 0763.
You can also contact me via linkedin or twitter as follows:
Linkedin: http://ie.linkedin.com/in/philipbradyitrecruiter
Twitter: http://twitter.com/philipwitter
Thank you!

Very attractive salary + benefits on offer