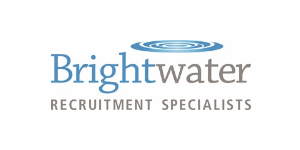 Safety, Health, Environmental and Quality Manager - BRIGHTWATER SELECTION (CORK) LIMITED
Cork, Cork
With a turnover of over €120 million and almost 500 direct and indirect employees, this leading construction materials business overs the opportunity to join an organisation with a passion for achievement, a positive culture that challenges limits and an openness to change.
As the company prepares for continued growth and investment in the business, it is looking to add to the skills within the organisation.
The Job
To this end, we now seek an experienced Safety, Health, Environmental and Quality Manager who will be responsible for implementing the highest SHEQ standards covering operations and the protection of all staff at 3 sites across Ireland. You will maintain a working knowledge of all Health and Safety legislation and any developments that affect the industry and provide professional advice and support to site management. You will be responsible for the ongoing development and delivery of all SHEQ policies and procedures and ensuring all staff are appropriately trained. They will be responsible for assessing compliance of the policies and ensuring that incidents and near misses are effectively managed, reported, investigated and addressed.
Experience and Qualifications
Diploma in Health & Safety management.
Minimum of 5 years' Health & Safety experience with at least 3 years of manufacturing experience, ideally in a heavy industry sector.
Experience as a PSCS or Safety Officer in the construction industry would be an advantage.
Knowledge of BS OHSAS 18001 and ISO 45001 standards in a heavy production environment is important, and environment (ISO 14001) and quality (ISO 9000) would be an advantage.
Excellent report writing and numerical skills with proficiency in MS Office.
Full clean driving licence.
Proficiency in the English language is a requirement as is the eligibility to work in Ireland.
Experienced in all areas of Health & Safety including maintaining policies, assessing risks, training, audits & inspection, dealing with incidents and reporting.
Interested candidates who feel they have the necessary qualifications and experience to meet the requirement of this career development opportunity should forward a copy of their current CV to Andrew Rowley at Brightwater Specialist Recruitment via the link below. Alternatively, you can call Andrew on +353 21 422 1000 for a confidential discussion on this and other opportunities.