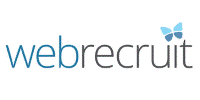 Sales / Business Development Executive - Webrecruit Ireland
Dublin, Dublin
Sales / Business Development Executive
Dublin, Co. Dublin (office/field based, with travel throughout Ireland)

Are you a confident sales or business development professional seeking your next challenge? Looking to develop an exciting and lucrative career with a well-established business? If so, read on.

The Company

Our client is a leading HVAC/refrigeration and catering equipment contractor. They are currently looking for a Sales / Business Development Executive to strengthen their hard-working Sales Team.

The Benefits

- Competitive salary and OTE
- Drive the ongoing success of a progressive, modern business
- Represent a high-quality product range that includes market-leading brands

This is a great opportunity to undertake excellent on-the-job training that's tailored to your skills and background, giving you all the tools you need to make a success of your role.

You will benefit from the support of a talented in-house team of qualified technical staff, so you can focus on building relationships and closing sales.

The Role

As a Sales / Business Development Executive, you will be tasked with spearheading expansion into new markets and growing sales within existing accounts.

This role is all about the relationships you build and connections you make. Splitting your time 50/50 between working from the office and going out to meet customers, you'll identify vital decision makers within existing major accounts and ensure those within potential customer accounts are put into the spotlight.

You'll cultivate relationships that will result in enhanced performance and sales success and proactively act as the Key Account Manager for your major customers.

Additionally, you will:

- Create, negotiate and close commercial agreements
- Implement effective sales strategies
- Help to organise events and engage customers
- Support digital marketing activities

About You

To be considered as a Sales / Business Development Executive, you'll need:

- A proven track record in sales, business development and winning new business
- Experience of increasing revenue through lead generation
- Excellent communication and relationship-building skills

HVAC/refrigeration knowledge would be beneficial to your application but is not essential.

Other organisations may call this role Field Sales Executive, Sales Executive, BDE, New Business Development Executive, Sales Engineer, Technical Sales Executive, Refrigeration Sales Executive, or Area Sales Representative.

Webrecruit Ireland and our clients are equal opportunities employers, value diversity and are strongly committed to providing equal employment opportunities for all employees and all applicants for employment. Equal opportunities are the only acceptable way to conduct business and we believe that the more inclusive our environments are, the better our work will be.

So, if you think you could make an impact as a Sales / Business Development Executive, please apply via the button shown. This vacancy is being advertised by Webrecruit Ireland Ltd. The services advertised by Webrecruit Ireland Ltd are those of an Employment Agency.