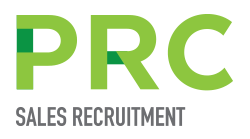 Sales Executive - PRC Recruitment
Dublin, Dublin
B2B Inside Sales Executive
This is an exciting opportunity to join one of Ireland's fastest growing Card Processing companies in the payments industry, selling Credit and Debit card services to businesses in Ireland and in the UK.
The role of the Sales Business Executive is to identify and secure new sales within our key markets by contacting potential customers to present our products and services with the necessary skills to win their business.
We are looking for a highly motivated individual that can develop a strong sales pipeline and manage this on an ongoing basis. You will be responsible for developing a sales plan to meet and exceed your sales targets.
Key Responsibilities
Develop sales opportunities through inbound leads and outbound lead generation using phone, email and social networks.
Manage lead database and identify new key decision makers.
Present product propositions to meet potential customer's needs.
Ownership of the sales cycle to ensure maximum sale value and high conversion rates.
Closing the sale and managing contract process with customers.
Completion of new customer application documentation.
Skills & Experience
Proven experience in targeted B2B Sales.
Proven ability to work to sales targets.
Excellent negotiation and communication skills.
Excellent organisational skills.
Excellent Microsoft Office and CRM skills.
Career Incentives & Benefits
Competitive salary with an excellent commission structure
An energetic and friendly team environment
Excellent opportunities to further your career as we grow
Our Reference SG337
Partnering with PRC Recruitment we will provide you with unrivalled support to help you make the right decision in making your next career move. As standard, we review your CV and offer you advice on how to make you attractive to employers. We will provide you with the necessary interview preparation giving you a unique insight into how to prepare for your interview. Our consultants will guide you and manage the recruitment process allowing you to focus on securing the position. We do not want to waste your time so our honest and frank approach has gained us the reputation of been reliable and trustworthy recruitment company. Candidates with the required skills and necessary experienced in required for this job vacancy will be contacted. If you are job, seeking and you want us to register your CV please send your CV to jobs@prcrecruitment.ie
By applying, you are giving consent for PRC Recruitment to contact you about this job. We collect your data for recruitment purposes only and will retain it for the duration required as outlined in our privacy policy. All CVs are kept confidential and will not be submitted to any clients without your knowledge and consent. Please note that due to the expected high volume of applications we can only reply to applicants suitable for the position. Any queries relating to this please contact the company via its privacy policy on our website.