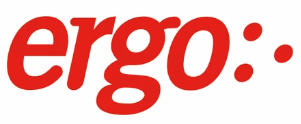 Sales Operations & Bid Manager - Ergo
Dublin
Overview of Role:
The sales team in Ergo are seeking a new Operations and Bid Manager to build on the team's success as of recent. The role will require the individual to manage the day to day operations of the sales team with a focus on managing the process and reporting.
This successful candidate will demonstrate attention to detail, excellent communication skills and relationship building. Aiming to become an ambassador for the team in the wider context of Ergo and to our partners. Due to the level of tenders and associated coordination needed, the Sales Ops and Bid Manager will lead out the bid process, managing bid teams and coordinating responses to deadlines.

The role will be office based working with the Sales Management team to build and scale the successes in the future.
Key Responsibilities:
Managing and building relationships internal and external to the team.
Focus on process improvement and adherence to existing process.
Team reporting on performance.
Working on implementation of the sales strategy and team scaling.
Working as a sounding board for deal formation and pricing.
Managing bid teams, developing bid strategy and drafting bid responses.
Act as the single point of contact and communication on PQQ/Bid submissions (internal and external).
Maintain the library of company standard documentation for submissions; ensure project and employee profiles are updated on an ongoing basis.
Liaison and working with Marketing in developing strategy to launch.
Managing the handover of deals from Sales to Delivery.
Skills/ Experience:
A great attention to detail with a positive outward attitude and a great communicator.
A demonstrated experience in building and nurturing relationships.
3 years' experience working with sales team and bid management.
Comfortable working in a continuously changing environment.
A team player and as keen to listen as you are to positively contribute.
Embrace the challenge of a deadline driven workloads and relish the success of the win.
Commercially minded and have experience working in deal formation.
Strong commercial acumen / experience.
Finance / Mathematical/accounting background highly desirable.
Essential Experience:
Minimum 3 years' experience in a similar role in Service Management.
Ability and Preferably experience working with the Microsoft Dynamics platform, Nav and CRM.
Desirable degree level qualification in business or strategic operations.