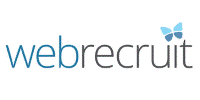 Sales Representative - Webrecruit Ireland
Limerick, Limerick
Sales Representative
Limerick, Co. Limerick (with travel to visit customers throughout the Mid and South West region)

The Company

With over 45 years of success, our client is an entirely Irish owned provider of industrial products. They are the country's largest supplier of quality tools, equipment, cleanroom and safety supplies.

They are currently looking for a Sales Representative to join their team and grow business in the Mid and South West region.

The Benefits

- Competitive salary
- Company car
- Mobile phone and laptop
- 20 days' holiday

If you are a self-motivated sales professional and are eager for a fresh challenge, this is an exciting opportunity to develop your career with a long-established business.

You will have the chance to play an important role in the ongoing success and growth of the organisation and work with an interesting, varied customer base.

The Role

As a Sales Representative, you will develop marketing and sales strategies to maximise sales of our client's quality products in your region.

You will develop an existing portfolio of customers and brands and develop new business opportunities by working closely with the Industrial Sales Team.

Additionally, you will:

- Present the organisation in a professional way through quality presentations, consistent quality of service and an exceptional after-sales service
- Provide a high level of customer service to key accounts
- Maintain continuous, quality communications with customers
- Ensure that sales targets are achieved

About You

To be considered as a Sales Representative, you'll need:

- At least two years' sales experience
- The ability to develop and maintain relationships with customers
- To be self-motivated, flexible and target-driven
- Excellent customer service skills
- Great interpersonal and communication skills (written and verbal)

Experience in a similar industry would be beneficial to your application.

Other organisations may call this role Sales Executive, Account Manager, Key Account Manager, Business Development Executive, BDE, Industrial Sales Rep, or Client Relationship Manager.

Webrecruit Ireland and our clients are equal opportunities employers, value diversity and are strongly committed to providing equal employment opportunities for all employees and all applicants for employment. Equal opportunities are the only acceptable way to conduct business and we believe that the more inclusive our environments are, the better our work will be.

So, if you're seeking your next challenge as a Sales Representative, please apply via the button shown. This vacancy is being advertised by Webrecruit Ireland Ltd. The services advertised by Webrecruit Ireland Ltd are those of an Employment Agency.